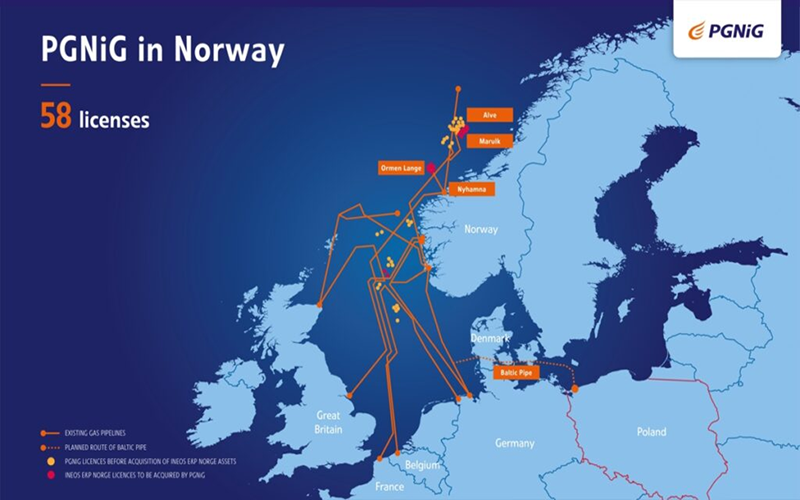 INEOS Grangemouth has announced further planned investment of over £1bn towards reducing greenhouse gas emissions at its site to net zero by 2045, building on the 37% reduction in net CO2 emissions already delivered since acquiring the site in 2005.
INEOS has already committed over £500m spend on projects which are approved and currently being implemented at Grangemouth. This includes investment in its new energy plant, which is due for completion in late 2023 and will supply energy to all site operations and the highly efficient technology will drive down emissions by at least 150,000 tonnes of CO2 per annum.
In similar development, INEOS Energy also revealed that it has also completed the $615m sale of its Norwegian oil and gas business to PGNiG. The deal includes all INEOS Oil & Gas interests in production, licenses, fields, facilities and pipelines, on the Norwegian continental shelf and continues to rebalance INEOS' oil and gas portfolio.
This information came simultaneously as the company announced further financial commitment in excess of £1bn to enable it carry out next phase of the transition to net zero.
Brian Gilvary, Executive Chairman of INEOS Energy said, "This represents another positive step in the INEOS Energy journey. The deal allows us to monetise a non-operated, predominantly gas portfolio at an attractive price compared to our hold value. We also balance our portfolio of oil and gas and open up new opportunities to reinvest further into the energy transition."
The road map will deliver a reduction in excess of 60% in greenhouse gas emissions by 2030 through a series of investments, partnerships and innovative engineering.The road map involves a move to the production and use of hydrogen by all businesses at the Grangemouth site accompanied by carbon capture and storage of at least 1m tonnes per annum of CO2 by 2030. This will include capturing CO2 from existing hydrogen production and the construction of a world-scale carbon capture enabled hydrogen production plant.
Additional contributions to driving down emissions will come from further investments in energy reduction and optimisation, along with electrification of key equipment. There will also be a shift in its polymer product portfolio to include higher levels of post-consumer recycled content as INEOS contributes to a growing circular economy.
INEOS Grangemouth's road map highlights its commitment to supporting the goals of the Paris Accord and helping the Scottish government in its drive for a 'just transition' to a net zero economy.