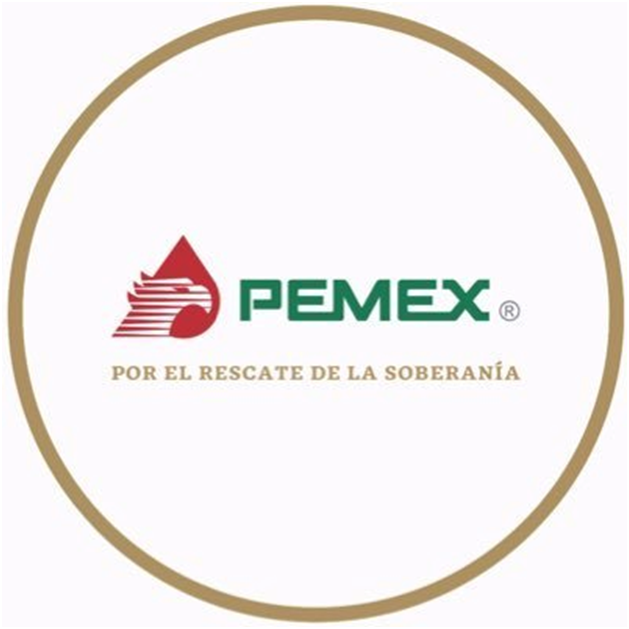 PEMEX has announced the discovery of a new giant oil field called Dzimpona -1, in the state of Tabasco, whose initial volume is estimated between 500 and 600 million barrels of crude oil equivalent. This was disclosed at the ceremony for the 83rd Anniversary of the Petroleum Expropriation headed by the president of Mexico, Andrés Manuel López Obrador, the general director of Petróleos Mexicanos (PEMEX), Octavio Romero Oropeza.
Romero Oropeza explained that this field called Dzimpona-1, has the peculiarity of being near Valeriana and Racemosa, two more fields, which together add between 900 and 1,200 million barrels of crude oil equivalent.
Within this same area, he said, other deposits are being explored: Popté, Tiribish, and a possible extension of the Dzimpona field itself, which, if successful, would significantly increase the potential in this area.
In the commemorative act, the head of PEMEX specified that, due to the relevance of this area, it would be being elevated to the rank of an oil complex and will be called "General Francisco J. Múgica", in honor of the person who was governor of Tabasco for two periods, in addition to being the protagonist of the oil expropriation feat and participated in the drafting of the historic Expropriation Decree issued by General Lázaro Cárdenas.
From 2021 to 2023, 65 wells are expected to be drilled in this complex, reaching a production of 138 thousand barrels per day of oil and 1.349 million cubic feet of gas per day. Compared to other new fields, in this complex the volume of gas is higher than that of oil, which is very encouraging for future gas production.
The head of the state production company explained that focusing investment on shallow waters demonstrates the success in changing PEMEX's exploration policy, since recent discoveries translate into an incorporation of 3P reserves of 4.8 billion barrels in the two years of this administration, and it is expected to incorporate at least 2,385 million by this 2021.
He also indicated that there has been a 5% recovery in the 1P proven reserve, increasing from 7,000 to 7,400 million barrels. This year it is expected to reach 7.8 billion barrels. In this way, PEMEX becomes stronger and more sustainable.
Romero Oropeza highlighted that the development of new fields contributes 160 thousand barrels of oil per day and at the end of this year it is expected to reach 465 thousand barrels per day. In addition, he explained that for future gas production it is estimated to have an approximate increase of 4,287 million cubic feet of gas per day by the end of 2023, which could be equivalent to 60 percent of the gas that will be demanded in those dates in the country.
So far this administration, the cost of production of a barrel of oil has been reduced from 14.1 dollars per barrel in 2019 to 11.2 dollars in 2020; that is to say, 2.9 dollars less per barrel. Likewise, more than 40 billion pesos have been saved in exploration and production work and, by 2021; an additional 20 billion pesos are expected to be saved.
Finally, he announced that PEMEX has nothing to hide, and in an unprecedented event in the company, as of today it will start publishing a monthly report detailing all the suppliers and contractors that have a contract signed with the company. , which does not require any request or special procedure to access this information. The above is as a forceful exercise of transparency and accountability and zero tolerance for intermediaries, managers and coyotes.