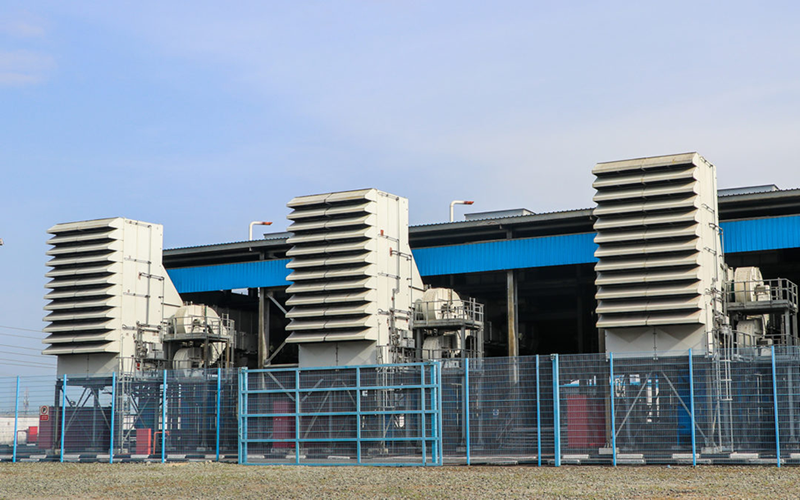 Sahara Power Group has appointed Dr Kenechukwu Nwangwu as Chief Executive Officer at the Board of First Independent Power Ltd. (FIPL). First Independent Power Ltd. (FIPL), a subsidiary of subsidiary of Sahara Power Group a major power generating company in Nigeria operating four power plants across Nigeria energy sector.
The four gas driven power plants acquired by FLPL are all based in the Niger Delta area of Port-Harcourt, Afam, Omoku and Eleme, all in Nigeria's Rivers State.
According to Mr Kola Adesina, the Group Managing Director, Sahara Power Group, the appointment of Dr Kenechukwu Nwangwu as Chief Executive Officer at the Board of First Independent Power Ltd. (FIPL). would drive FIPL's ongoing transformation towards sustainable and efficient power generation, especially in the Niger Delta and South-South regions of Nigeria.
In his statement, Mr Adesina further restated the company's commitment towards energy transition via which the FIPL would ramp up generation in alternative energy sources. Since acquisition of the power plant in 2013, FIPL had achieved a remarkable capacity increase from 143 MW to 429 MW through continuous investment in overhauls, technology and human capital. The FIPL 's four power plants has the individual current output capacity of Afam (180MW), Omoku (150MW), Trans Amadi (136MW) and Eleme (75MW) respectively.
"We are excited to welcome Kenechukwu to the team at a time when Sahara Group is moving swiftly towards more responsible power generation in line with our commitment to promoting environmental sustainability.
"We also believe our young engineers will have a lot to learn from the vast experience Kenechukwu is bringing to FIPL," MD Sahara Group, Mr., Adesina stated.
Adesina attributed the singular and unprecedented achievement to the added FIPL's team of young engineers who continued to inject cutting-edge innovative technical known how in achieving goal oriented performance.
Before assuming his current position in FLPL, Nwangwu has served in Shell Petroleum Development Company of Nigeria Ltd., as the CEO of SPDC JV Afam VI 650MW Combined Cycle Power Plant. His notable achievement in Shell include; enhancing uptime, optimising production, and reducing generation losses.
Dr, Kenechukwu holds a degree in Electronic Engineering from the University of Nigeria, Nsukka, a Graduate Certificate in Oil and Gas Engineering at the Robert Gordon University Aberdeen Programme, among others.