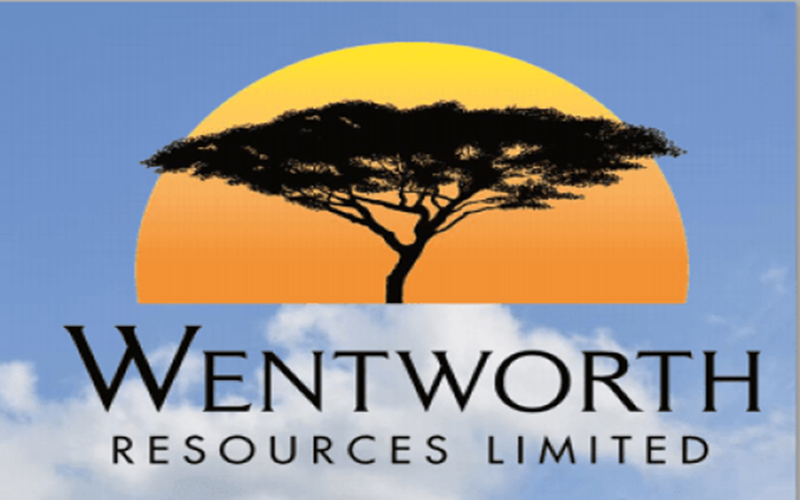 Wentworth Resources the independentTanzania-focused natural gas production company has announced a joint carbon offsetting partbership
Memorandum of Understanding (MOU) with Vitol SA regarding the supply of carbon credits to partially offset the impacts of its emissions footprint at Mnazi Bay.
In Q2 2021, Wentworth launched its inaugural Sustainability Report identifying climate change mitigation and greenhouse gas emissions reduction as key strategic priorities for the business, to safeguard the interests of all its stakeholders within Tanzania and outside. To further formalise its strategic focus on climate action and its broader ESG priorities, Wentworth formed a Board Sustainability Committee in September of this year, providing greater oversight of the business' ESG risks and opportunities.
As a domestic natural gas producer in Tanzania, Wentworth is playing a critical role in increasing energy access for communities across Tanzania whilst simultaneously decarbonising the energy mix away from higher emitting fuels such as HFO and diesel and replacing it with lower carbon natural gas which works hand-in-hand with hydropower to support grid reliability.
With only 33% of the country's population with access to electricity and 7.7 million households without access to power, there is a significant opportunity for Wentworth to transform Tanzanian lives and communities by making electricity more accessible, reliable and affordable. [1]
Commitment to responsibly manage Wentworth's emissions footprint
Scope 1 and 2 emissions
In its Sustainability Report, Wentworth measured its emissions footprint in line with the Greenhouse Gas Protocol. Scope 1 and 2 emissions at Mnazi Bay demonstrated an emissions intensity in 2020 of 0.42kg/CO2 boe (1,676.9t CO2 e), one of the lowest in the UK-listed E&P sector.
Whilst Wentworth's emissions footprint is proportionately lower than most on a Scope 1 and 2 intensity basis, the business recognises that it must take continuous action to minimise its impacts in the most responsible way for all of its stakeholders.
Wentworth believes it has responsibility as an engaged and active owner of Mnazi Bay to work with its joint venture partners, investors, regulators and host country to accelerate its decarbonisation as swiftly as possible.
Ongoing emissions reduction is a key driver of Wentworth's strategy and as non-operator at Mnazi Bay, the business intends to work closely with its operator and partner Maurel et Prom to identify innovative solutions to further lower its Scope 1 and 2 emissions in the near and medium term.
Wentworth has made good progress during 2021 on reducing its Scope 1 and 2 emissions and looks forward to providing an update on its emissions reduction measures in its 2021 Sustainability Report.
Scope 3 emissions
Whilst Wentworth's Scope 3 emissions represent the largest proportion of its overall emissions, the business recognises the role that natural gas has played in reducing the emissions intensity of the energy mix in Tanzania whilst also rapidly increasing energy access to some of the country's most vulnerable communities in both rural and urban areas.
To ensure it takes responsibility for emissions generated across its entire value chain, Wentworth will seek to partially offset its Scope 3 emissions from 2022.
Near zero gas flaring
Wentworth has minimal flared emissions in comparison to its industry peers, with a pilot flare used solely as a mandatory safety mechanism. Safety flares accounted for 7% of its Scope 1 emissions in 2020 (118t CO2 e).
Committing to transparent and third-party validated reporting on emissions disclosure and carbon offsetting
Wentworth will continue to disclose its emissions on an annual basis in line with the Sustainability Accounting Standards Board (SASB) standards. In 2021, Wentworth disclosed its 2020 Scope 1 and 2 emissions and will be disclosing this data alongside its Scope 3 emissions in its 2021 Sustainability Report.
In anticipation of future regulatory requirements for London Stock Exchange AIM-listed businesses, Wentworth is also exploring reporting in line with TCFD recommendations as part of its ongoing climate strategy and disclosure roadmap.
Strengthening its commitment to transparency and accountability, Wentworth's emissions reporting and carbon offsetting programmes will be independently audited from 2022.
"Emerging economies, particularly in Africa, are disproportionately impacted by climate change, despite having contributed the least in terms of global warming – yet the threat of energy poverty to a country like Tanzania is very real and a just transition is critical. Whilst COP26 has elevated climate to the very top of the corporate and global agenda, we hope it also paves the way for a more inclusive conversation with emerging economies to ensure the energy transition places them at the centre too.
Our gas plays a critical role in addressing the energy access gap in Tanzania, but we must endeavour to do more to mitigate the impacts from fossil fuels. Whilst investments are made to achieve a global net zero ambition, we must be responsible in playing our part to offset the negative impacts from our production right now. Whilst being a non-operating partner at Mnazi Bay, we are working actively with Maurel et Prom to reduce our operational emissions but in the interim we do not want to be complacent.
We are proud to be working with Vitol, an expert in the carbon offsetting industry, to identify credible, high-quality, and impactful programmes with UN SDG-aligned benefits in Tanzania. Our communities are critical to maintaining our licence to operate, and we are committed to removing, avoiding and offsetting emissions as much as we can that are potentially damaging to their livelihoods.
We recognise that carbon offsets are not the single solution to climate change and will continue to prioritise abatement where possible. We look forward to updating our stakeholders on our ongoing progress as we strive to be a responsible partner for Tanzania." Katherine Roe, CEO of Wentworth, commented. "We are pleased to be working with Wentworth on these projects. Across our carbon business we are committed to only developing high quality projects that combine environmental benefits with a strong alignment to the UN SDGs. This is a great example of cooperation with a responsible in-country producer where we co-design a purpose-built carbon offset programme together," Michael Curran, Head of Carbon Emissions Matrix, Vitol, added:.