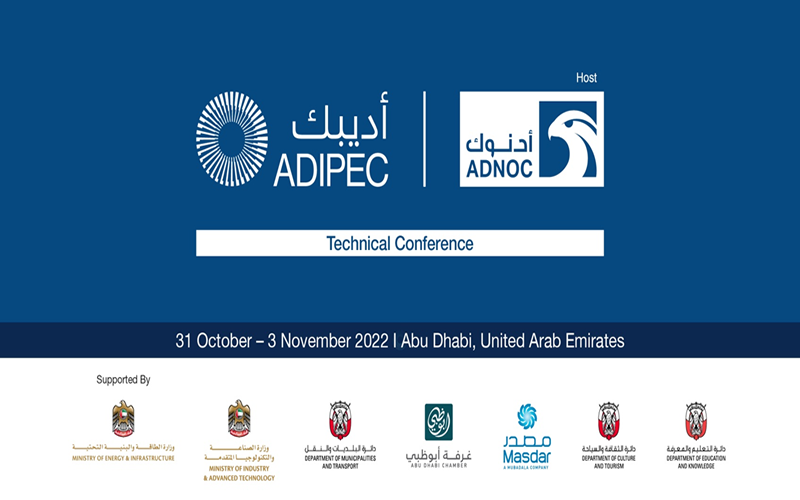 Dear Coleague,
The ADIPEC Technical Conference, organised by the Society of Petroleum Engineers, is your opportunity to learn, meet, and collaborate with fellow professionals in advancing the energy transition in a responsible and sustainable way. Taking place from 31 October to 3 November 2022 in Abu Dhabi, UAE, the Technical Conference is the single largest technical meeting place for oil, gas and energy engineers worldwide, providing unprecedented access to the latest industry knowledge, technical expertise, applications, products, solutions and services.
FIVE REASONS TO ATTEND THE ADIPEC TECHNICAL CONFERENCE:
Technical Conference Organised By

FIVE REASONS TO ATTEND THE ADIPEC TECHNICAL CONFERENCE:
1. Enhance your Knowledge
Invest in your knowledge development along with your peers by participating at one of the largest technical conferences in the world.
2. Attend 5 Technical Panel Sessions
Industry leaders will provide invaluable insights on key issues shaping the oil and gas industry today, including transitioning to net-zero, cloud strategy, and policy making.
3. Access 135 Focused Technical Sessions and 466 ePoster sessions
Subject-matter experts will share practical and applied knowledge on technology ranging from exploration to sustainable development along with digital transformation and AI.
4. Build your Network
Meet fellow engineers from different oil and gas producing environments from around the world and learn about their unique challenges.
5. Additional Exclusive Conference Content
Access manuscripts during and post-conference from the technical papers presented on-site.

EXPLORE ALL THE TECHNICAL CONFERENCE CATEGORIES