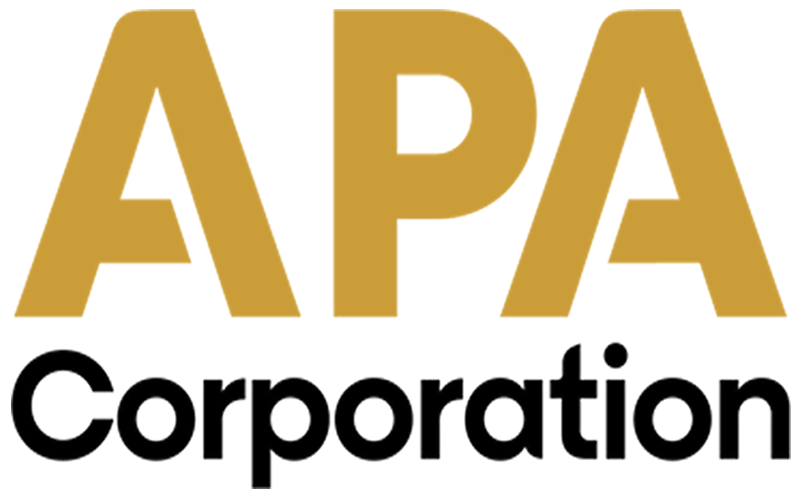 APA Corporation has announced its financial and operational results for the first-quarter 2022. APA reported net income attributable to common stock of $1.9 billion, or $5.43 per diluted share. When adjusted for items that impact the comparability of results, most notably the gains on the closing of the Altus Midstream business combination in February and the sale of the Delaware Basin minerals package in March, APA's first-quarter earnings were $668 million, or $1.92 per diluted share. Net cash provided by operating activities was $891 million, and adjusted EBITDAX was $1.7 billion. The company generated $675 million in free cash flow during the quarter, and at recent strip oil and gas prices, expects to generate approximately $2.9 billion of free cash flow for the full year 2022.
"APA's strong first-quarter results reflect the benefits of our recently modernized production sharing contract in Egypt and demonstrate the strength of a diversified, unhedged upstream oil and gas portfolio," said John J. Christmann IV, APA's CEO and president. "We had a number of important achievements during the first quarter including a $1.3 billion reduction in bonds outstanding, the return of more than $300 million of capital to shareholders through dividends and share repurchases, and the completion of the Altus Midstream transaction and its resulting deconsolidation.
"In the U.S., oil production exceeded expectations as well performance in the Permian Basin benefitted from longer laterals and enhanced completion techniques. In Suriname Block 58, flow test operations are complete and pressure build-up tests are ongoing at Krabdagu and should be finished later this month. On Block 53, we spud the Rasper exploration well in late March and have not yet reached the targeted zones," he said.
First-Quarter Summary
First-quarter reported production was 404,000 BOE per day, and adjusted production, which excludes Egypt noncontrolling interest and tax barrels, was 322,000 BOE per day. APA's first-quarter upstream capital investment was $361 million, which was lower than expected as activity in Egypt and the North Sea was deferred to the second quarter.
Debt Reduction Progress and Capital Return to Shareholders
During the first quarter, APA paid off $213 million in bonds that were set to mature in April and completed an upsized tender offer, which eliminated $1.1 billion of additional near-term maturities. At the end of April, APA established new credit facilities comprising a $1.8 billion revolver and £1.5 billion letter of credit facility, the latter to support asset retirement obligations in the North Sea.
As part of its capital return framework, APA repurchased 7.2 million shares of common stock during the quarter at an average price of $36 per share. Since the inception of the buyback program in October 2021 through the end of the first quarter 2022, APA has bought back 38.4 million shares at an average price of $28.83 per share.
Capital Guidance
APA is raising capital investment guidance for the full year by approximately 8%, to $1.725 billion, to support increased drilling activity in Suriname, as well as an expected increase in U.S. non-operated activity.
"Recent geopolitical events and rising commodity prices have highlighted the need for reliable and abundant sources of energy, and APA is focused on safely and responsibly meeting the global demands for oil and gas. We remain committed to our capital investment program and capital return framework and anticipate an increase in share repurchases if the current commodity price environment sustains through the year. We are equally committed to progressing our ESG initiatives including reducing emissions and bettering the lives of our employees and communities," Christmann said.