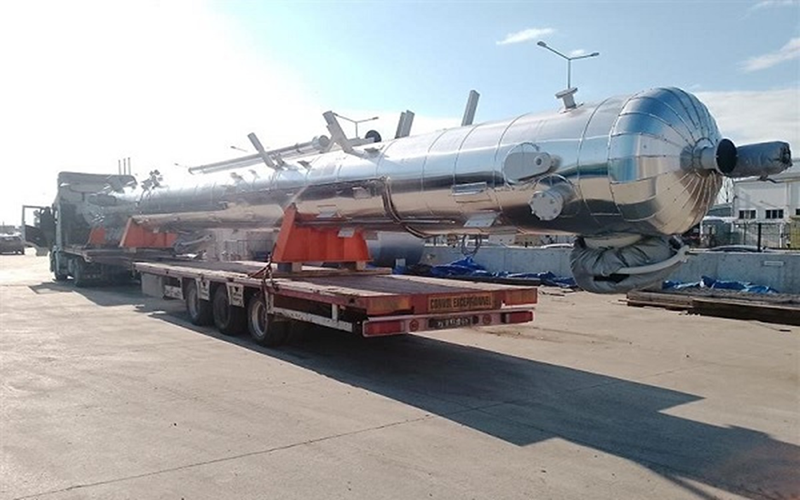 Perenco earnestly waiting for the arrival of Batanga Liquefied Petroleum Gas equipment manufactured in Europe. The expectation of these equipment will finalize the construction works of the Batanga factory, in the province of Ogooué-Maritime in Gabon. The oil company Received an audience on February 9 from the Minister of Petroleum, Adrien Broche, the general manager of Perenco, accompanied by the group's general manager for Africa, Denis Chatelan, indicated that most of the main equipment for this work has already been manufactured on construction sites in Turkey and Poland and will soon be sent to Gabon.
"We thus have the storage capacities, the distillation columns, and the cooling systems which are finished. They are currently being loaded on trucks to be put on boats that will leave in the coming days for Gabon. And so, we will be able to start work on integrating this equipment from March and we are still counting on the start-up of the plant in the summer of 2023, as we had committed to several months ago." , explained Adrien Broche.
This plant, once in operation, will increase the production of butane gas in Gabon and at the same time reduce the country's imports. "From this year 2023, 15,000 tonnes of gas per month will be produced locally in Gabon. When we know that the country imports about 40,000 tons a year, that it currently produces just over 10,000 at Sogara (Gabonese Refining Company), we will reduce the country's imports by about 50%. Which will obviously have a major impact for the country," continues Adrien Broche.

The Batanga plant will produce 15,000 tonnes of LPG (domestic gas) per year from the first half of 2023, for the Gabonese market. For the moment, Gabon, which produces only 20% of its national consumption, and imports a large quantity to fill the gap, despite its gas potential? A gas potential which is currently exploited by the French company Perenco from two deposits (Ganga and Ozangue).