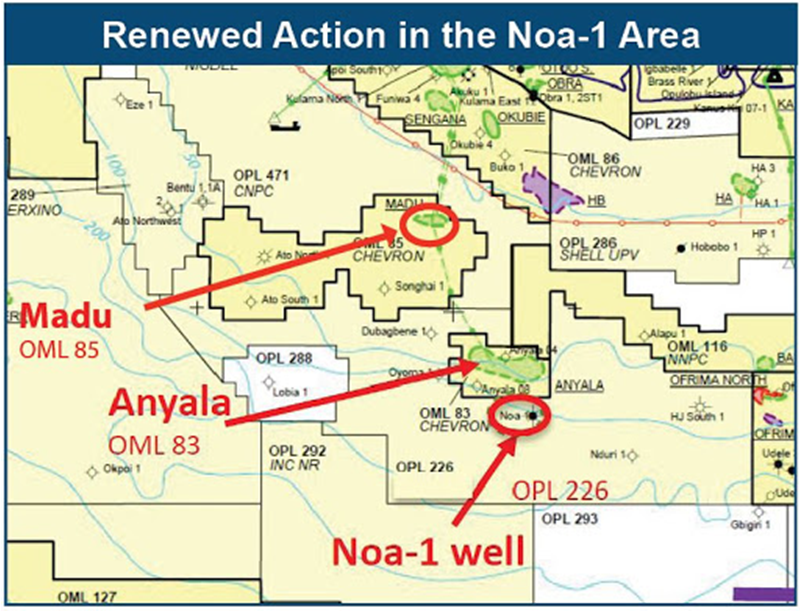 Canadian Overseas Petroleum Limited (COPL), an international oil and gas exploration and development company focused on sub-Sahara Africa has announced that it has entered into agreements for a £700,000 common share placing with three investors at 0.3 Pence per common share .The Company has entered into a non-brokered subscription agreement with an Investor for £500,000 of the Placing, and has agreed to pay a finder's fee of £35,000 cash and 12,500,000 common share purchase warrants exercisable for 24 months at a 30% premium to the Placing Price for this portion of the Placing.
In addition, YA II PN, Ltd and Riverfort Global Opportunities PCC have committed to participate in the Placing for £100,000 each, as disclosed in the Company's Press release of June 15, 2020, at the Placing Price. The Placing is conditional on admission of the Placing Shares to trading on the LSE which is anticipated to be on or around 2 July 2020. The funds received by the Company from the Placing will cover general working capital and enable the Company to continue focusing on its Nigerian OPL 226 project as disclosed on June 4, 2020.
"The timing of this common share placing is appropriate given the recent movement in the Company's share price and associated high trading volumes in the London market. This is the next step to our recently announced Loan Agreement with YA and RGO, and it again confirms the quality of the Company's principal asset." Arthur Millholland, President and CEO, commented
COPL is actively pursuing opportunities in Nigeria and sub-Saharan Africa in partnership with Shoreline Energy International Limited as part of its strategy to generate stable cash flow from secure offshore and onshore assets. The Company and Shoreline, through their jointly held affiliated company Shoreline Canadian Overseas Petroleum Development Corporation (ShoreCan), currently hold 80% of the share capital and have taken over the management of Nigerian Essar Exploration and Production Limited.
On June 4, 2020 the Company announced that the shareholders of the Nigerian Affiliate had reached an agreement in principle to resolve their disputes. Completion of the agreement is ongoing and when completed ShoreCan's shareholding in the Affiliate will change in accordance to the terms. The Affiliate holds an attractive oil appraisal and development project in shallow to mid-water offshore Nigeria on its 100% holding in OPL 226. In other ventures, ShoreCan has been indicatively awarded an exploration license onshore Mozambique in the 5th Licensing Round adjacent to the producing Pande-Temane Gas and light oil field complex.