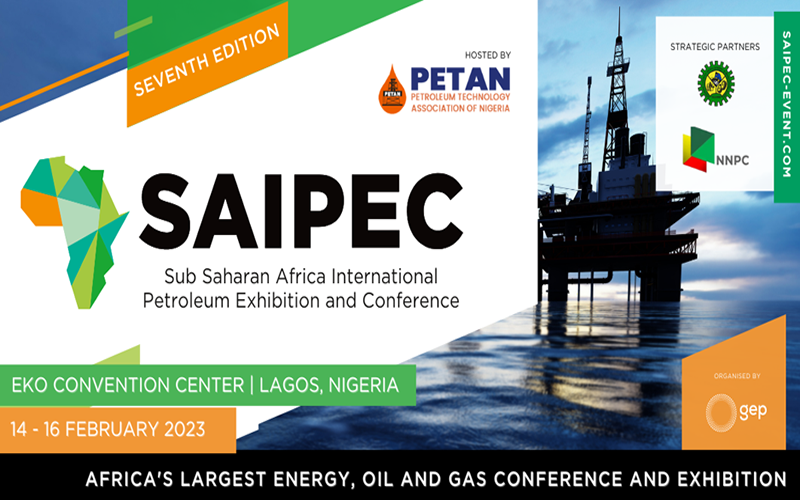 Sub Saharan Africa's Leading Local Content event to take place 14-16 February
The Petroleum Technology Association of Nigeria (PETAN) will expand the African Local Content programme for its flagship international energy event, the Sub Saharan Africa International Petroleum Exhibition and Conference (SAIPEC) 2023, highlighting regional collaboration as a key enabler for operational excellence in Sub Saharan Africa

PETAN has made bold steps in expanding the African local content agenda already to maximise cross-border collaboration in the upstream, midstream, and downstream sectors, intending to unlock further new opportunities for participants in the upcoming seventh edition, which will be hosted in Lagos.

The importance of local content in Africa has been at the nucleus of SAIPEC since its inception as PETAN, NCDMB, and other government representatives, as well as industry stakeholders from Nigeria, Uganda, Kenya, Gambia, Namibia, Sierra Leone, Angola, Mozambique, Tanzania, Somaliland, Gabon, Ghana, Mauritania and others, discuss the role of local content in achieving sustainable economic growth and development of the African Continental Free Trade Area (AfCFTA).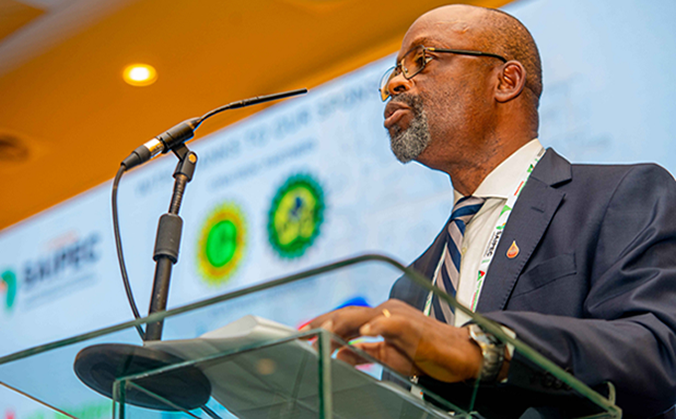 "Sub Saharan Africa is said to be the last energy frontier and global hub, noting that the key enabler is to create a collaborative ecosystem between the local industry stakeholders within the Sub-region alongside the Africa continental free trade Area (AfCFTA)."

Mr. Nicolas Odinuwe (pictured), PETAN Chairman, speaking during SAIPEC 2022
Potential and Opportunities
SAIPEC is a multilateral platform showcasing the Sub Saharan Africa energy potentials and project opportunities. It plays a key role in charting the pathway to developing the continent's untapped energy, oil, and gas resources, representing more than 15 NOCs, governments, and regulators, with over 5,000 delegates drawn from over 40 countries, including government parastatals, exhibitors, and speakers.
DOWNLOAD 2022 EVENT COMMUNIQUE
PETAN continues to work extensively with the SAIPEC member countries to increase Intra-Africana trade under the African Continental Free Trade Area and to develop a stronger platform for SAIPEC's subsequent editions.
Recently, PETAN partnered with the Mozambican Local Content Association (ACLM), and the Association of Tanzania Oil and Gas Service Providers (ATOGS) to deepen and promote local content opportunities for the benefit of both countries through sharing of experiences, capabilities, expertise, and technical engineering solutions. It will also enhance collaboration on joint venture bidding and financing for projects whilst exploring business opportunities available in the oil and gas sector, and training and capacity-building programs for indigenous operators across the oil and gas value chain.
SECURE YOUR INVOLVEMENT TODAY
SAIPEC will return to the Eko Convention Center from 14-16 February 2023 for its 7th edition, as the only energy, oil and gas event held in partnership with the entire Sub Saharan African petroleum industry
DON'T FORGET Special participation rates are available to members of PETAN across the entire exhibition and conference, please contact Ellen Ishirima below to discuss further
REQUEST A PARTICIPATION BROCHURE
For special PETAN rates, please contact:
Ellen Ishirima, PETAN
T: +234 803 313 5257
E: ellen.ishirima@petan.org
Paul Gilbert, Event Director
T: +44 7850 025295 | +44 7707 467198
E: pagilbert@gep-events.com
WITH THANKS TO OUR PARTNERS AND SUPPORTERS 2022