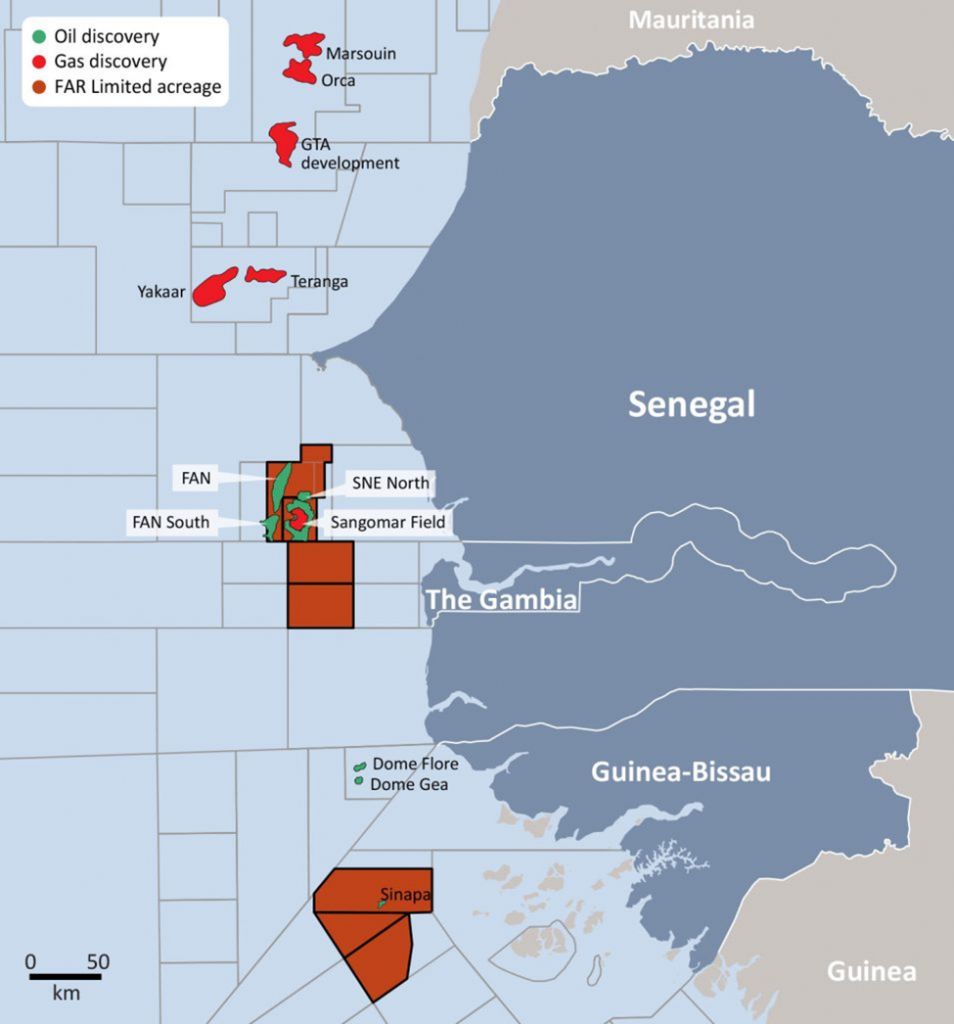 FAR an Australian-listed exploration, development and production company has made known its default in payment of Production Sharing Contract and Joint Operating Agreement on Sangomar oil and gas field off Senegalese as the company is looking forward to sell its interest in the project.
The Sangomar oil and gas field being developed off Senegal, is a joint development venture between Cairn Energy 40%, Australia's Woodside 35%, Far Limited 15%, Senegal's national oil company Petrosen 10%, with reserve right to up it to 18% in future.
According to information made available to the media, FAR said in the interim it will continue to investigate selling all or part of FAR Senegal's interest in the RSSD Production Sharing Contract and JOA. Under the JOA default provisions, if a defaulting party has not fulfilled its financial obligations within 6 months from the date of notification of the default, it shall forfeit its participating interest without compensation.
FAR has failed to secure loan to fund Sangomar as part of its joint development agreement on which was blamed on the prevailing global low price of crude oil and COVID – 19 pandemic. The company has recently effects some changes in the company which include staff redundancies, and all senior executives and Non-Executive Directors have accepted a 20% salary or fee reduction effective 1 July 2020. The Board will review this fee and salary reduction at least quarterly. This recent round of cost cutting comes after FAR substantially reduced contractor headcount in April.