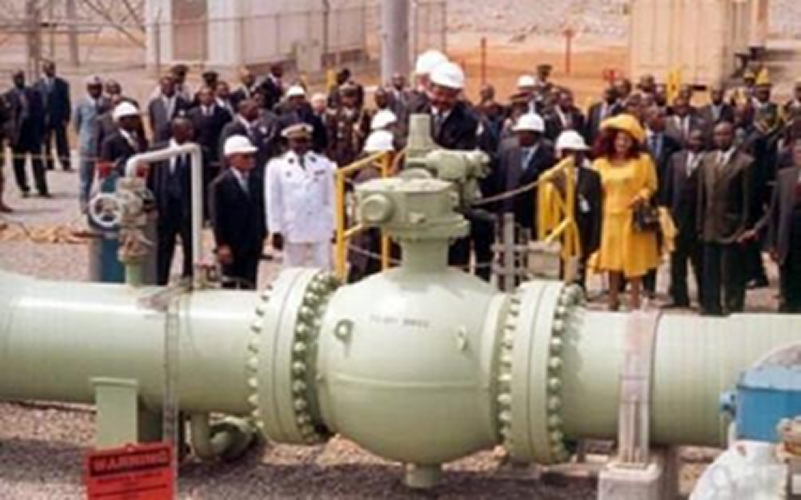 Gabon has indicated economic interest in the Central African pipelines project initiated by Equatorial Guinea. The project which is led by Equatorial Guinea consists of the construction of three lines of pipelines. The pipeline will connect Cameroon, the Central African Republic and Chad. A second which connects Equatorial Guinea, Gabon and the Republic of Congo, and a third, which connects Angola, the Democratic Republic of Congo, Rwanda and Burundi.
The Gabonese Minister of Oil who was part of distinguish guest at just concluded Central Africa Business Energy Forum (Cabef) event held on September 8 and 9, 2022 in Douala witnessed the signing of an agreement between the Cabef and the Organization of African Petroleum Producing Countries (APPO), for the implementation of the Central African Pipeline System (CAPS) project.
"This is a project that is of great interest to Gabon, because across the sub-region, the market is opening up. It is a market that is still convincing, prosperous, for the marketing of hydrocarbons that will be produced from Gabon and even for those that we are lacking in the context of hydrocarbon products. In particular diesel fuels, gasoline that we are unable to manufacture and that we import. It would be a better way of transporting these products to Gabon", underlined the Gabonese Minister of Oil, Vincent de Paul Massassa.
Like Gabon, the other States of the Central African sub-region are pinning a lot of hope on these infrastructures which will make it possible to transport hydrocarbons, store and distribute oil, gas, liquefied natural gas and other products such as c This is already the case notably in Asia, in the United States… where there are similar networks.

However, this project is still in a planning phase. And moreover, the agreement signed during the Douala forum was intended "to implement the feasibility study of the Caps project. To really start this study, we had to have the support of the Organization of Petroleum Countries to be able to implement it, find consultants, who could find solutions for this project. That is to say, find where the resources are first, find the routes for this project," said Nathalie Lum, president of Cabef. According to the Cameroonian Minister of Mines, it is after these studies that the necessary financing for the realization of this project will be determined as well as the deadlines for its implementation . "The project is still at the planning stage. It will be the subject of a sharp feasibility study to make it precisely feasible. On the issue of cost, I can't tell you in fine detail what it will cost. Studies will tell us," explains Gabriel Dodo Ndoke, Cameroonian Minister of Mines.