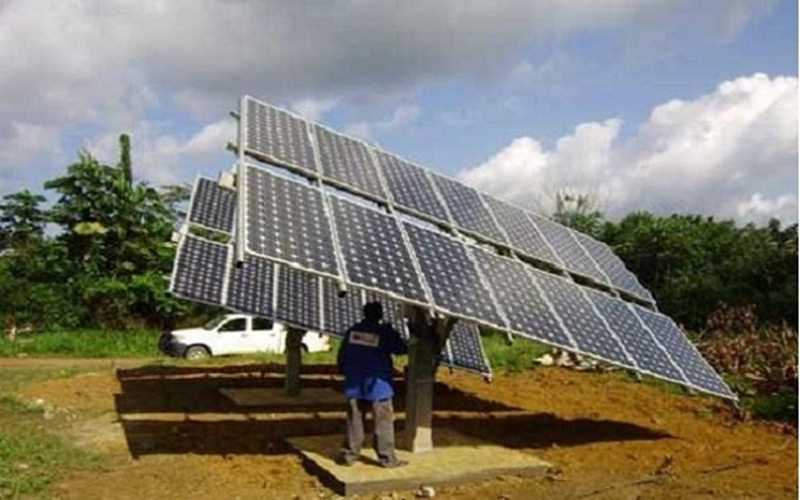 In addition to the fight against deforestation and the reduction of greenhouse gases, Norway has recently indicated plans to invest in renewable energies in Gabon. This is the aim of the working session between the Gabonese Minister of Water and Forests, Prof. Lee White and his Norwegian colleague for the environment, on the sidelines of Cop 26 in Glasgow, Scotland.
"We have a very interesting partnership with Norway. We signed an agreement 2 years ago in which they pledged to give us up to $ 150 million as a reward for reducing CO 2 emissions in Gabon. It was important to meet the new minister who was appointed 3 weeks ago to renew this collaboration that we had with his predecessors. But we also talked about the collaboration that is now starting with Norway on investing in renewable energy on hydropower, "said Prof Lee White.
According to the government member, the climate and forest partnership is now becoming a partnership on several fronts, including renewable energy.
Norway is a strategic partner of Gabon in the fight against deforestation. A few months ago, this European country had paid Gabon a sum of 17 million dollars or approximately 9.3 billion FCFA for the 3.4 million tonnes of additional CO 2 sequestered in 2016 and 2017. This thanks to the measures implemented. implemented in Gabon with the aim of combating deforestation. In the coming weeks, Gabon hopes to earn 3,000 billion FCFA thanks to its carbon credit.
This decision comes in a context where the Gabonese government plans to set up a green tax framework, in relation to renewable energies. According to the tax authorities, green or ecological taxation (or ecofiscality) aims to tax polluting activities and products to encourage the adoption of practices that are more respectful of the environment.