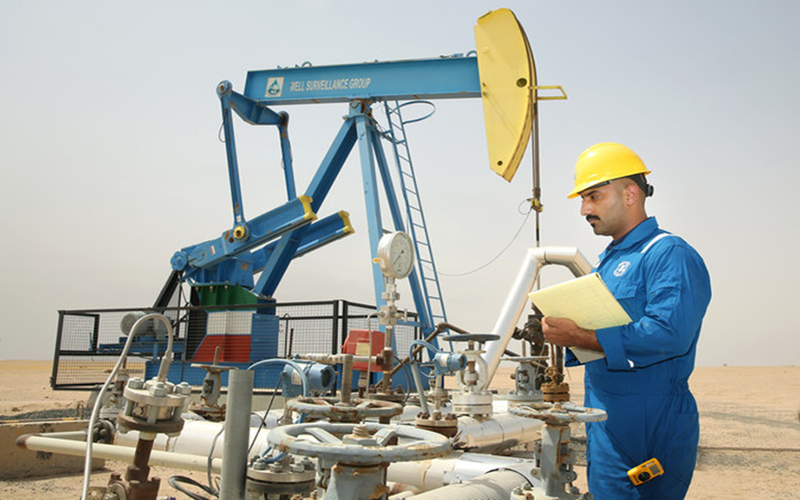 Kuwait Oil Co (KOC), a subsidiary of state-owned Kuwait Petroleum Corp, said it plans to bring in skilled technical workers from several countries including Canada, US, Egypt, Southeast Asia and the Gulf states.
The company will hire technicians who are experts in drilling operations, maintenance, exploration and production, and medical and health, safety, environment and engineering, in addition to other jobs expected to be requested by the company later, Al Anba Daily reported.
Senior oil sources revealed this comes within the scope of the KOC to prepare the resumes of engineers and technicians and to fill the vacant positions for future roles.
The sources quoting KOC said that only candidates between 15 and 20 years of experience will be considered for the jobs, adding that the the foreign hiring does not include administrative staff.
Kuwait's oil production
Kuwait's state-owned Kuwait Petroleum Co. plans to raise production capacity to 3.5 million b/d by 2025 and 4 million b/d by 2040, but analysts say even this maybe an uphill task.
Kuwait's main source of supply is the massive Greater Burgan field, the world's second largest, which is already producing at up to 95% of its capacity, with its about 1.6 million b/d of output sustained through a mix of gas injection and water flooding.
Over the medium term, Kuwait is expected to see incremental production of heavy oil from the second phase of the Lower Fars development, set to come online by 2023, adding up to 200,000 b/d by the end of the decade.
Fields in the Neutral Zone are also expected to add to Kuwait's output, though no projects have been sanctioned yet.