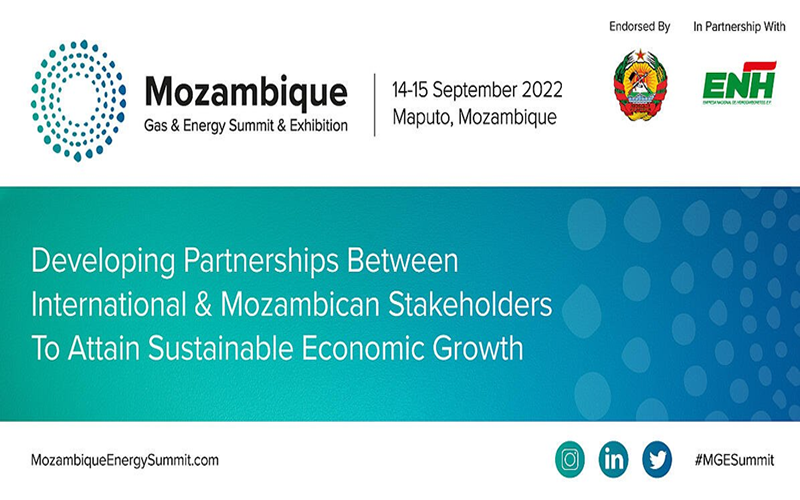 With Eni's Coral Sul FLNG having officially received its first gas supplies from the Coral South reservoir offshore Mozambique, the country is now established as a global LNG player.
Endorsed by the Ministry of Mineral Resources and Energy (MIREME), the 7th Mozambique Gas & Energy Summit & Exhibition will take place in-person from 14 – 15 September 2022 at the Joaquim Chissano International Conference Center in Maputo. Convening national, regional and international governments, IOCs, NOCs, EPCs, SMEs and energy industry leaders from across the energy value chain to discuss energy partnerships, project developments, policy updates, sustainable security and economic growth for Mozambique in an evolving energy landscape.
dmg events and its partners ENH invite you to partner with us as a Sponsor to position your company amongst influential stakeholders from across the gas, LNG, and energy industry.
Place your company in front of 3,000 industry professionals, aligning your brand with the growing Mozambican energy sector opportunity, enabling you to secure business, forge new partnerships and showcase your industry excellence.
Enquire About Sponsorship

Increase
your company's exposure to the industry
Launch new brands, products & services

Network with decision makers across the gas, LNG & energy value chain

Position your company as an industry expert & thought leader in low-carbon solutions
NEW! Exclusive Registration Desk Branding (all day on 14 & 15 September 2022) Position your company's brand and logo at the height of prominence and made visible to over 3,000 attendees. As an exclusive sponsor of the registration marquee your corporate logo and company brand positioned at the only entrance to the Summit & Exhibition will deliver high impact, drive meaningful awareness and be the first, and last, company that VIPs, Speakers, Delegates, Exhibitors and Attendees encounter as they arrive and leave the Joaquim Chissano International Conference Center .
Host A Function: Pre Gala Dinner Drinks Reception (evening of 14 September 2022) An exclusive opportunity to host this very popular Day 1 evening drinks reception, which is the perfect way to unwind and network in a more relaxed setting. Options include pool-side canapes and cocktails or beach-side live music and local cuisine! Create a unique experience for VIPs, Speakers and Delegates that will remain with them for years to come.
Host The Mobile Event App (up to 2 months in advance of the event, onsite and post event) Generate new business leads. Engage with existing industry customers and peers. Make new connections. As an exclusive sponsor of the Mozambique Gas & Energy Summit App, start engaging with Speakers and Delegates months in advance of the event, pre schedule critical meetings ahead of the Summit and gain access to priority and exclusive post event materials to drive return on opportunity. The App will also host Sponsor videos, documents, content and related links which all attendees will engage with.

For speaking or programme enquiries please contact:
For sponsorship, exhibition or attending enquiries, please contact:
Tiago Marques
Head of Content – Africa
T: +44 751 375 844
Jason Adjalo
Commercial Director
T: +44 208 078 1785
Alex Pople
Senior Commercial Manager
T: +44 208 0780 779