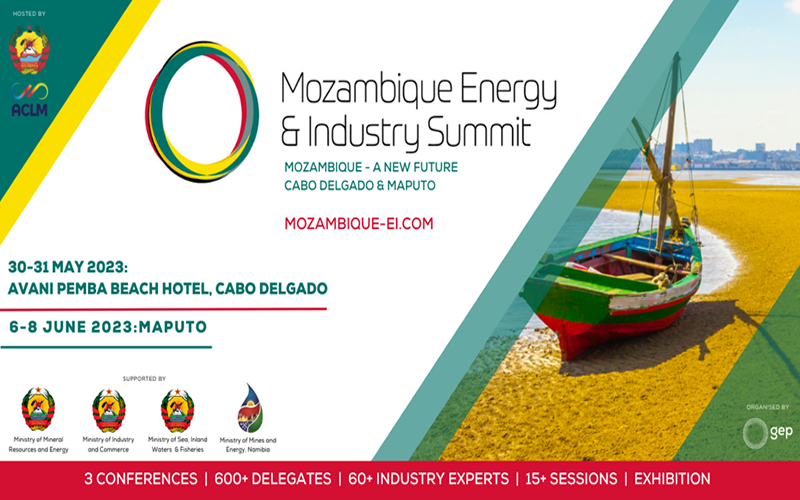 MOZAMBIQUE LNG & TOTALENERGIES PLEDGE THEIR SUPPORT TO MEIS 2023
With key news coming out of Mozambique, we are proud to announce both Mozambique LNG and TotalEnergies as Platinum Sponsors for the 2023 edition of Mozambique Energy & Industry Summit (MEIS).

With extensive operations across the value chain, we encourage you to attend MEIS 2023 and interact with the TotalEnergies team, facilitating the opportunity to create new business opportunities and gain first hand knowledge about the industry, objectives and operations.

MEIS 2023 will begin with MEIS: Cabo Delgado, hosted by the Provincial Government of Cabo Delago, taking place 30-31 May, closely followed by MEIS: Maputo, hosted by the Mozambican Local Content Association (ACLM), taking place 6-7 June. MEIS 2023 will conclude with: H-Series Mozambique which will take place 8 June.
SPONSORSHIP OPPORTUNITIES AT MEIS 2023
We strongly advise companies in the service sector to attend and exhibit their products and services, to establish relationships and develop their portfolio. There are limited opportunities still available so don't delay, please contact Faheem to find out more:
Faheem Chowdhury
Director
e: fchowdhury@gep-events.com
t: +971 58 969 5448

FIND OUT MORE ABOUT MEIS 2023