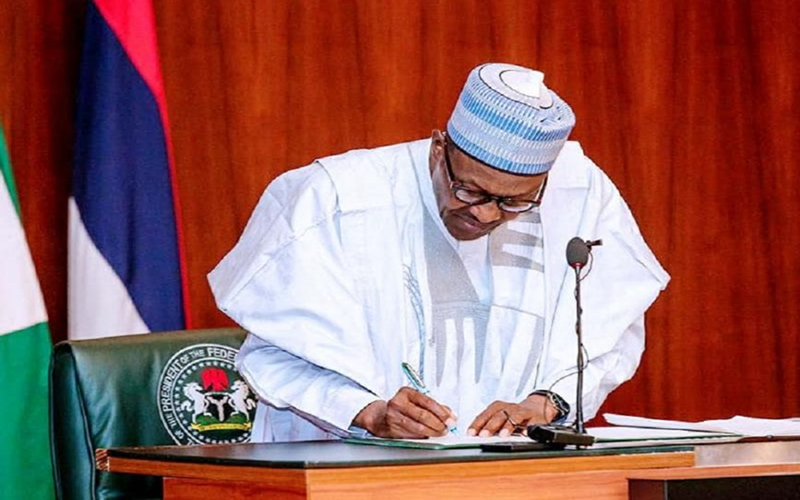 The Nigerian National Petroleum Company (NNPC) Limited has reassured Nigerians of its capacity to restore sanity in the supply and distribution of quality Premium Motor Spirit (PMS) also known as petrol across the country within a short period.
The Chief Executive Officer/ Group Managing Director of NNPC, Mallam Mele Kyari made the pledge at the end of a meeting with some oil marketers to resolve the issues generated by the recent supply and discharge of methanol blended petrol in some Nigerian depots.
Kyari emphasized that all defaulting suppliers have been put on notice for remedial actions and NNPC is working with the Nigerian Midstream and Downstream Regulatory Authority (NMDRA) to take further necessary actions in line with subsisting regulations.
Providing a graphic chronicle of the unfortunate incident, the NNPC CEO said that on 20th January 2022, the company received a report from its quality inspector on the presence of emulsion particles in PMS cargoes shipped to Nigeria from Antwerp-Belgium.
He explained that NNPC investigation revealed the presence of Methanol in four PMS cargoes imported by the following Direct-Sale-Direct-Purchase (DSDP) suppliers as listed in the table below.
Importer Vessel Name Load Port
1 MRS — MT Bow Pioneer — LITASCO Terminal, Antwerp-Belgium
2 Emadeb/Hyde/AY Maikifi/Brittania-U Consortium —- MT Tom Hilde —- LITASCO Terminal, Antwerp-Belgium
3 Oando — MT ElkaApollon — LITASCO Terminal, Antwerp-Belgium
4 Duke Oil —– MT Nord Gainer —-LITASCO Terminal, Antwerp-Belgium
He noted that cargoes quality certificates issued at loadport (Antwerp-Belgium) by AmSpec Belgium indicated that the gasoline complied with Nigerian Specification.
"The NNPC quality inspectors including GMO, SGS, GeoChem and G&G conducted tests before discharge also showed that the gasoline met Nigerian specification,'' he said.
Kyari noted that as a standard practice for all PMS import to Nigeria, the said cargoes were equally certified by inspection agent appointed by the NMDRA.
"It is important to note that the usual quality inspection protocol employed in both the load port in Belgium and our discharge ports in Nigeria do not include the test for Percent methanol content and therefore the additive was not detected by our quality inspectors'' he stated.
However, in order to prevent the distribution of the petrol, the NNPC CEO said the company promptly ordered the quarantine of all un-evacuated volumes and the holding back of all the affected products in transit (both truck & marine).
The NNPC press release is coming few hours after MRS issued a statement where it claimed that the NNPC imported the product.
MRS had in a statement signed by the Managing Director, Marco Storari claimed, "MRS will continue to work with NNPC and NMDPRA, for the evacuation of the contaminated product to NNPC, who is the sole supplier of the product.
"The allegation reported against the Company that MRS imported contaminated products, is therefore mischievous, false and untrue. MRS is not an importer of this contaminated PMS into the country, nor does MRS sell substandard products."
But the NNPC GMD in the briefing explained that all the defaulting suppliers have been put on notice for remedial actions.
But taking a cursory look a Methanol with little emphases on its properties and uses, Methanol is a clean burning, high octane blending component made from alternative non-petroleum energy sources such as natural gas, coal and biomass.
It has been commercially blended into gasoline at various times and locations since 1980. Although methanol has been widely manufactured for use in chemical production, it has also been successfully used for extending gasoline supplies in many gasoline markets around the world.
Unlike some other alcohols, studies have shown that methanol blending in gasoline has been economical without government subsidies or fuel blending mandates.
Besides providing non-petroleum alternative energy into gasoline supplies, blending methanol also delivers a clean burning high octane to the oil refiner's gasoline supplies that can be used reduce the refiner's energy consumption as well as improve gasoline yields from the crude oil.
Studies have shown that methanol's high octane and oxygen content produce a cleaner burning gasoline which significantly lowers vehicle exhaust emissions.
It was discovered by the researchers that when produced from natural gas or biomass, methanol fuel has a lower carbon intensity (or carbon footprint) than gasoline produced from petroleum.
According to the Methanol Institute based in Washington DC in the United States, properly blended gasoline with methanol is typically compatible with materials commonly used in gasoline distribution systems as well as vehicle fuel systems.
As a result of its cleaner burning octane advantage, methanol is an economically attractive alternative for those refiners who face the problem of maintaining a high-quality gasoline while adhering to government-imposed controls on gasoline composition
The Institute said, "Extensive product research, as well as years of commercial experience, indicate that properly blended methanol in gasoline has no adverse effect on vehicle performance.