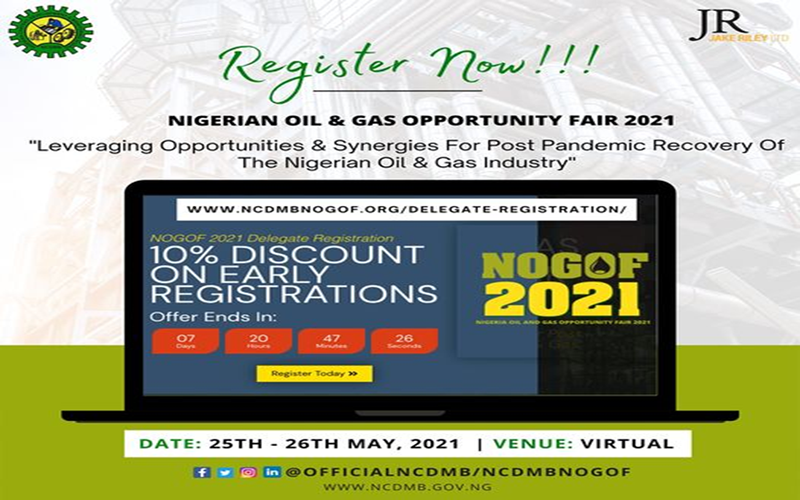 EXHIBITION INFORMATION
Nigerian Oil and Gas Opportunity Fair (NOGOF) bring together professionals from the upstream, downstream and midstream sectors of the oil and gas industry. NOGOF 2021 presents suppliers, manufacturers and service companies with the basic opportunity to showcase their products and services with the industry; it is the best place for networking and sharing perspectives.
With over 1,200 participation of key decision makers in attendance this is the perfect place to showcase your products and services.
Taking part in the NOGOF exhibition will put your company at the forefront of the oil and gas leaders in Nigeria and strengthen relationships as well as increase your upstream, midstream, downstream and other indigenous companies as well as international establishments in the industry business network.
Visit WWW.NCDMBNOGOF.ORG for more details and registration.