The series of recent development linking OMLs 25 in Niger Delta Region of Nigeria have generated concerns to all and sundry, Ranging from political undertones to its economic perspective. OML 25 is situated at the prolific hydrocarbon area, Niger Delta region Kula kingdom of Rivers State. Nigerians have witnessed years several mediations and engagements in resolving communal dispute between the operators and their host communities. The Nigeria's government resilient effort to resolve this age long disputebetween the host communities and operators has apparently beginning to yield palpable results as concern OML 25, while OML11 is still enveloped in some skirmishes despite the intervention of the Rivers State Government recent acquisition of 45% state of the prolific oilfield. Oilfield OML 25 Taking a cursory look at this prolific oilfield, OML 25 lies 50 kilometers southwest of Port Harcourt in the onshore eastern Delta and is part of the NNPC/shell joint venture and Shell being the operator of the oil block. OML 25 and adjoining assets is estimated to have daily production output of 35,000 barrels situated at Belema in Kula ethnic community of
Rivers State, was among the onshore oilfield's operated by shell petroleum development company penciled to be off its portfolio during the divestment plan of it onshore facilities which begin in 2010. Divestment The Oil Mining Lease (OML) 25 was proclaimed for sale in 2014 by shell and the under the joint operating agreement, Nigeria state owned company NNPC has the right of first understood to have offered a sum of $453 million for the 45% share of the oil block and this effort of its acquisition eventually went down in futility. The ultimate failure of Nigeria owned company NNPC to acquire the OML25 gave shell an optimum opportunity to source for an international oil companies the its acquisition 2018 but the made by Shell was vehemently resisted by the Niger Delta stakeholder championed by PANDEF led by Chief Edwin Clark. He rather accused the multinational company of their inability to honour its general memorandum of understanding (GMoU) agreement signed with its host communities of Kula Kingdom sequel to the shutdown of OML 25 in 2005 and 2014 but rather instigating unnecessary security tension in the oil rich community. The PANDEF position was complimented by the leaders of the OML 25 host communities compressing of Offion-Ama, Belema and Ngye all in Akuku Toru Local Government Area of Rivers State. The host communities who later called on the government intervention in stopping shell from divesting the OML 25 to an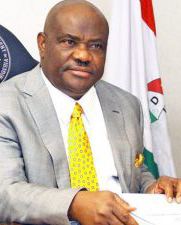 international companies led by Chrester company which they believed was owned by former shell and NNPC retirees at the sum of $450 Million in 2013. Following the continuous unrest and inability of shell to honour it GMoU agreement signed with the host community, the OML 25 was finally shut down in July 2017 and shell was banned by host communities from accessing the oil facilities. Resultantly, Nigeria is believed to have loss millions of barrels of crude oil production owing to closing of OML 25 for two (2) years and this amounted to financial revenue loss of about 1.7bn. understanding (MoU) was sign and According to PANDEF, publicity secretary, Anabs Sara-Igbe in his interview with Nigeria Guardian Newspaper, "We have been agitating for long; as the flow station was
shutdown as far back as 2004. When the government intervened, we let them re-open it in 2018, the place was again shutdown a memorandum of we let them resume again. In 2014,the same thing happened, so in 2017 the communities said they have had enough, and that was how they shutdown the place"Although this approach was demonstrated by the protesting youth who stormed the OML 25 flow station in communities demanding the handover of OML 25 to Belema Oil.
Acquisition The resistance of PANDEF andCommunity Leaders of OML 25 host communities finally yielded enough pressure to shell to relinquish its planned sale of the OML 25 to an alleged international company Chrester Group. "We have been agitating for long; as the flow station was shutdown as far back as 2004. They called on Nigeria Federal Government to ask shell to desist from such plan in order not to cause further unforeseen breakdown of law and order in the oil rich region. Their suggestion to relinquish the OML 25 to an indigenous company rather to an international company which they believed will replicate similar injustice melted on them by Shell. This request for an indigenous operator to manage the operation of OML 25, finally metamorphosed to the emergence of Belema Oil Producing Ltd (BPL) as a favoured indigenous company seemed to be appraised by many to assume the acquisition of the contentious oilfield. Belema is an indigenous producing company owned by Engr Tein Jack-Rich an indigene of Kula Community where the controversial OML 25 is located, a philanthropist and major stakeholder of the region. The acceptance of Belema Oil to manage the oilfield is no to far from this inclination. Though the endorsement of Belema Oil a major stakeholder from the oil rich region of OML 25 is perceived to be unacceptable by shell and few leaders of the Kula Communities for best reasons known to them, this unaligned approach embraced by all and sundry is believed to be the genesis of the prolong unresolved dispute linking to non reopening of the oilfield OML 25 until the Nigeria government constructive intervention in resolving aggrieved parties was accepted by all stake holders. Resolution Nigeria government intervention in resolving the conflict regarding the OML 25 operator shell and it host communities began irrespective of the Rivers State Government under the leadership of amiable governor of the state Barrister Nyesom Wike unalloyed effort in resolving the crises. His effort which lead to creation of Kula Project Implementation and Monitoring Committee to serve as an intervention platform in coordinating all aggrieved parties to a negotiating round table. In his inaugural meeting held on June 22, 2019 under the said platform while all parties involved were in attendance.The Rivers State Governor gave all grieved parties in this crisis one week to resolve their differences owing to the enormous resources being loose by the Rivers people in particular and Nigerian Nation as a whole. Sequel to Rivers State Government effort in settling this dispute on July 2019, shell had a fresh MOU with the host communities and accented to settle the communities with the sum of N1.36b in respect to their consented agreement in reopening the OML 25 flow station. But contrary to the above agreement was a objection from a host community who described the new MOU as charade and elusive filled with uncertainties.
The Subsequent lack of to brokered peace as initiated by the Rivers State government, host communities decided to seek for an everlasting solution from the federal government of Nigeria under the leadership of ministry of state for petroleum resources Chief Timipre Sylva. Mr. Sylva ability to resolve this ago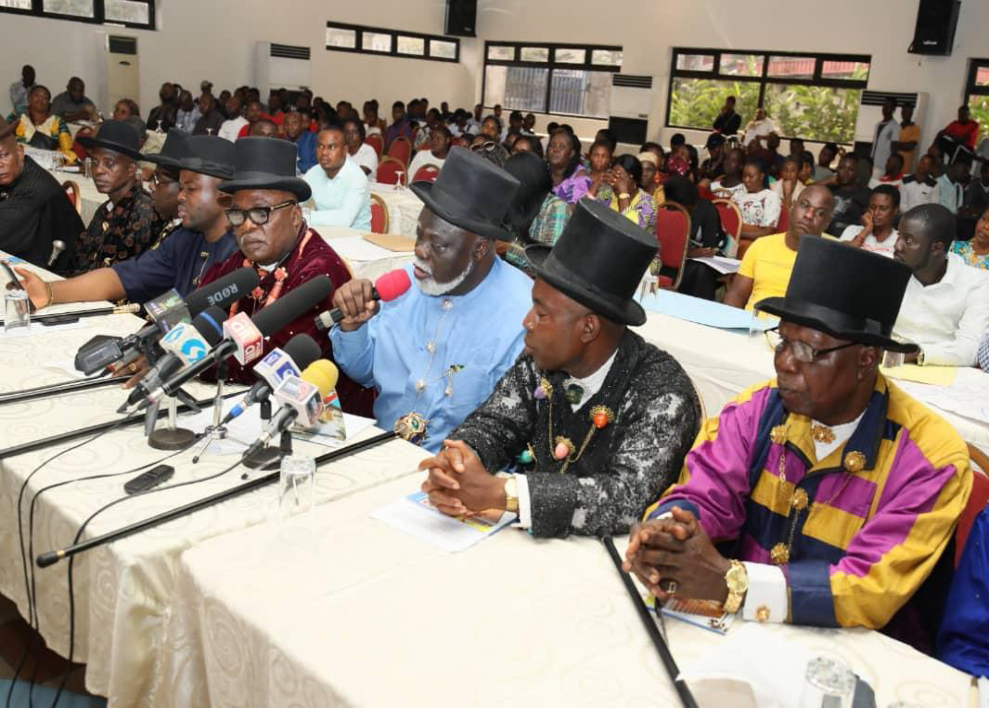 long dispute of OML 25 after series of negotiations with major stakeholders has invaluably shown his prowess to pilot this all important sector of the nation's economy. The minister of state of petroleum resources, Chief Timpre Sylva while signing the agreement on behalf of the Nigerian government expressed his delight in establishing harmonious working environment between all parties in embracing peace in the oil rich Kingdom. He further commended the group managing director of NNPC Mele Kyari for all his positive interventions in resolving the dispute. Chief Sylva speech, said: that shell should divest 7.7% of its stake in OML25 to Belema Oil, the "So I have the honour now to thank him for this great intervention. "And also thank shell and Belema Oil for cooperating to ensure that there is closure on this matter that has derailed the industry for so long". The fallout of this august resolution contains among others; keybased communities agitation which centered on employment and infrastructure development and empowerment should be managed by Belema Oil.This consensual resolution entered by all parties necessitated the ground breaking visit of head of Nigerian National Petroleum Corporation(NNPC) to the oil rich region to seal the reopening ceremony of the OML25 in October 2019.Representing the Nigerian National Petroleum Company Group MD at the ground breaking event was the Group general manager national Petroleum Investment Management services (NAPIMS), Musa Lawan. In his speech, he promised that NNPC will continue to partner with shell and Belema Oil in ensuring good relationship is established in long term on the operational existence of the OML 25 and people of Kula Communities. He further disclosed that shell remains the operator of OML 25, while Belema manages the maintenance, surveillance and petrol operations. "On behalf of President Muhammadu Buhari, the minister of state for petroleum resources; Chief Timipre Sylva, Group Managing Director of NNPC, Mele Kyarri , SPDC and Belema Oil, the field is reopened today with SPDC as the operator, Belema Oil in charge of OML 25 surveillance patrol operations and maintenance works.
Conclusion The recent occupation of OML 25 by some aggrieved youths in Belema community seems like the disputed oilfield is far from being settled. Shell and Belema Oil have pointed accusing fingers to each other as to source of the renewed aggression. Nigeria government promise to embrace and nurture the fragile resolution should not be allowed to erode in no time soon, knowing the economic importance of the "On behalf of President Muhammadu Buhari, the minister of state for petroleum resources; Chief Timipre Sylva, Group Managing Director of NNPC, Mele Kyarri , SPDC and Belema Oil, the field is reopened today with SPDC as the operator, Belema Oil in charge of OML 25 surveillance patrol operations and maintenance works. Always needed in sustenance of peace in the region to avoid recurrence of new agitation from the host communities.Using the disputed OML 11 as frank example,the cost of resolving a dispute is far more expensive than nipping it at the bud. Shell and Belema Oil should approach this present Nigeria government resolution with utmost sincerity. Resolving of any renewed agitation from host communities should always be approached with this sincerity of common purpose. Pitching host communities against one another is an ill wind that blows no one any good. The leaders of Kula communities should not allow themselves to be used by operators as tools against the common goal of the communities which is based on infrastructural development and empowerment owing to their selfish gains.