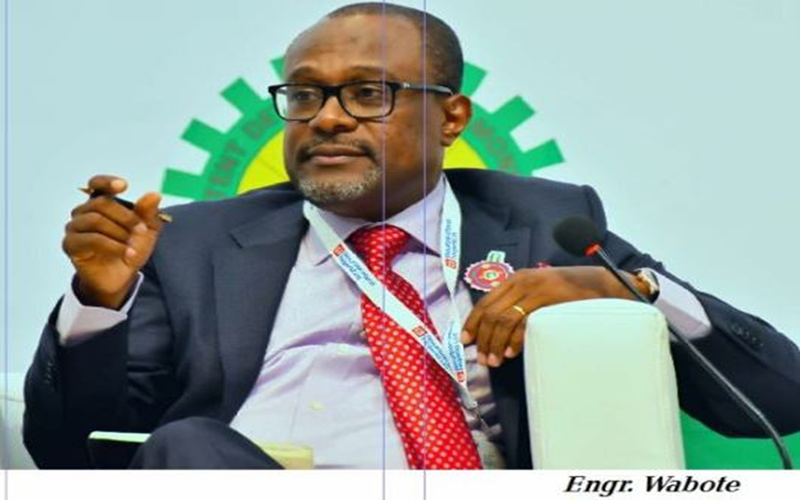 The Executive Secretary, Nigerian Content Development and Monitoring Board (NCDMB), Simbi Wabote, has recently in ongoing Nigerian Continent Midstream-Downstream Oil and Gas summit in Lagos disclosed the Federal Government plan between NCDMB in partnership with NNPC to construct a 50,000liters petroleum products terminal in Brass Island to support storage and distribution of white products in the coastal states of the country.
This singular stride will invariably alleviates perennial hiccups associated with hitch free distribution of petroleum products to coastal areas to cushion difficulties experienced by marine and offshore businesses that gulp huge financial expenses via logistics of transporting such products to base.
Engr Wabote also stated hope of injecting about 400,000bpd petroleum products in the nation's consumption space as its being expected from the ongoing rehabilitation of NNPC refineries in Port Harcourt, Warri, and Kaduna using target performance of not less than 90 per cent of nameplate capacity.
The theme of the maiden summit is tagged ''Towards maximizing potentials in the Midstream and Downstream Oil & Gas Sector – A Local Content Perspective,'' is based on its 10-year strategic roadmap to achieve 70 per cent Nigerian Content target in the oil and gas industry by the year 2027.
"This provides means to absorb outputs of our Human Capacity Development programs in the form of job opportunities. The entry barrier for businesses to partake in the midstream and downstream sectors of the industry is relatively lower compared to that of the upstream sector.
"There are vast business opportunities in the midstream to downstream sectors ranging from processing, transportation, storage, and distribution that could be started on a small scale and later scaled up to bigger enterprises thereby growing in-country capacities and capabilities," NCDMB Boss, Engr. Wabote, stated.
Further in his speech, the local content boss outlined the Nigeria refining roadmap by the present administration, which includes four focus areas such as the rehabilitation of the existing four national refineries, co-location of new refineries, construction of greenfield refineries and construction of modular refineries is expected to boost the nation's combined refining capacities of more than 1.4 million bpd in the next five years.
He reiterated the present federal government commitment in reducing the current cost of subsidizing petroleum products importation through creation of enabling environment for investors to invest in the building of modular refineries. The NCDMB boss said that this has served as a catalyst in enhancing the realisation of the refining roadmap, stating that NCDMB partnership with Waltersmith resulted in the delivery of the 5,000barrels per day modular refinery in Imo State currently in operations.
"Next in view is the 2,500 barrels per day Duport Modular Refinery located in Edo State due for commissioning by this year. Others under construction are the 2,000 barrels per day Atlantic Refinery and the 12,000barrels/day Azikel Hydro-skimming Refinery both in Bayelsa state," he added.
In the same vein, the Minister of State for Petroleum Resources, Timipre Sylva, re-emphased the undiluted opportunities created by the passage of the Petroleum Industry Act (PIA) in the downstream sector stressing that the Act contains fiscal incentives to attract investment in gas development and local refining.
"It also provides exceptional care for host communities and future energy security through dedicated funding for renewable energy development and local content. "Decade of Gas Initiative", gas has been declared a transition fuel towards Nigeria's actualisation of a net zero carbon emission, and we must find ways to unlock the natural gas and domestic production potentials of Nigeria and drag millions of our people out of energy poverty," he urged.
Other critical projects which the federal government has showed utmost commitment according to Mr Sylva include; NLNG Train 7, Ajaokuta-Kaduna-Kano (AKK) Gas Pipeline, Nigeria/Morocco Gas Pipeline, Trans Saharan Pipeline, and the National Gas Transportation Network Code.