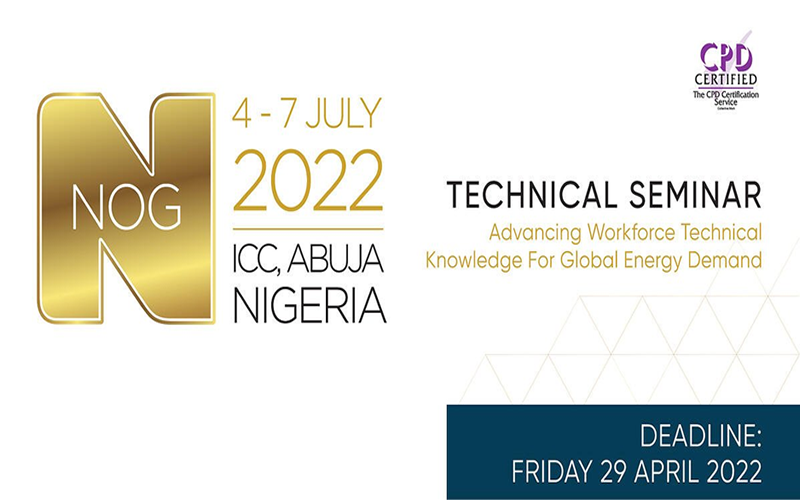 Dear Colleague,
The NOG 2022 Technical Seminar call for papers deadline is this Friday, 29 April 2022.
This year's Technical Seminar themed; 'Advancing Workforce Technical Knowledge For Global Energy Demand' is a dedicated knowledge exchange and networking hub for technical workforce professionals in the energy industry and it is fully CPD accredited.
The impressive number of abstracts received to date touch upon critical industry and market dynamics including: Gas, Energy Transition and Digitalisation amongst others.
Companies to have submitted include:

• Federal Ministry of Agriculture and Rural Development
• Nigeria National Petroleum Company
• University of Salford Manchester
• Dept of Maritime Management Technology, Federal University of Technology Owerri
• Pillars Energy
• The Sniffers – An Intero Company
• RS Clare & Co Ltd
• Ministry of Energy and Minerals
• Waltersmith Petroman Oil Limited
• Fleissen & Company
• The Maintenance Institute Africa
• True-Blue Energy Services Ltd
• Nigerian Upstream Petroleum Regulatory Commission


1. Visit the submissions page here

2. Choose the most relevant technical category

3. Submit your 500 word (max.) abstract before 29 April 2022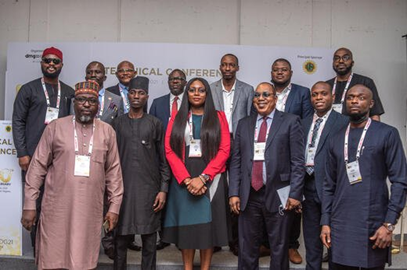 For sponsorship and exhibition opportunities please contact:
Odiri Umusu
Sales Director – Nigeria
M: +44 7593 441 500 | M: +234 813 893 8564
or email nogenq@dmgevents.com