Dear Colleague,
NOG is the largest oil, gas and energy event in West Africa and has been serving the Nigerian energy industry for over 20 years. NOG 2022 will focus on the strategies that will be employed by the Nigerian government and private sector leaders to harness the opportunities created by the historic Petroleum Industry Act (PIA) while navigating the emerging global energy business environment – helping to set the nation's energy agenda for the next 12 months and beyond.
The PIA opens Nigeria to a new world of opportunities for a better energy sector. However, it now contends with the growing global appetite for renewable energy and climate-friendly sources of energy. Experts believe that Nigeria requires a renewable energy plan to enable it to transition seamlessly and position itself positively among the countries already doing so.
Click here to find out more about the NOG 2022 Strategic Conference and how you and your company can be a part of the largest gathering of the most senior government and private sector stakeholders in the Nigerian oil, gas and energy industry.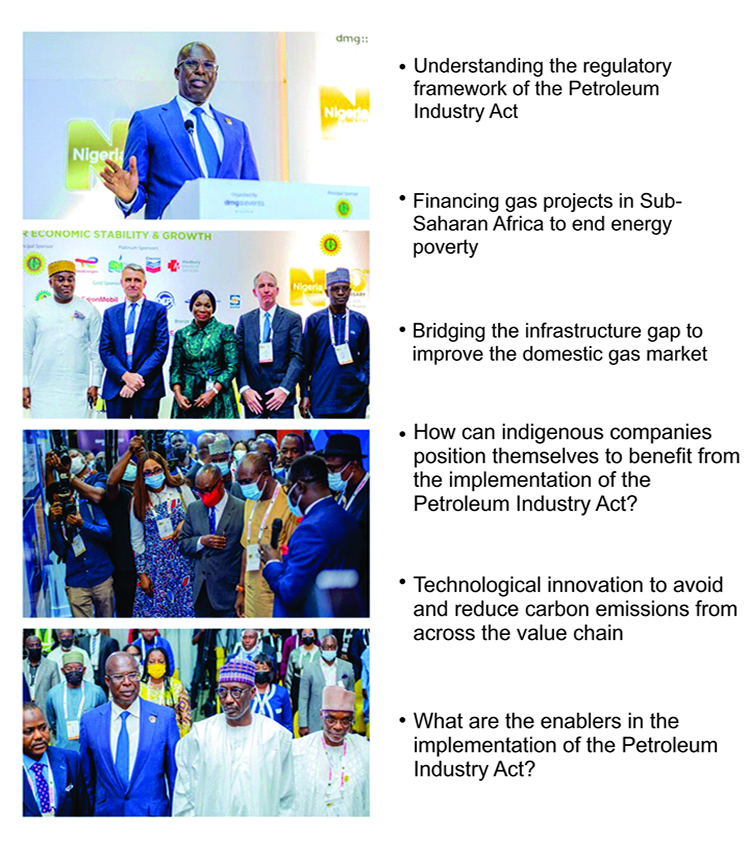 DOWNLOAD THE 2021 COMMUNIQUE BOOK YOUR STRATEGIC DELEGATE PASS

VIEW ALL 2022 CONFIRMED SPEAKERS SO FAR


For sponsorship and exhibition opportunities please contact:
Odiri Umusu
Sales Director
M: +44 7593 441 500 | M: +234 813 893 8564
or email nogenq@dmgevents.com

Get the Latest Updates #NOGEvent
Join our Linkedin group that has over 4500 followers!
dmg Nigeria events, Alfaco House, Plot E, Ikosi Road, Oregun Industrial Estate, Lagos, Nigeri