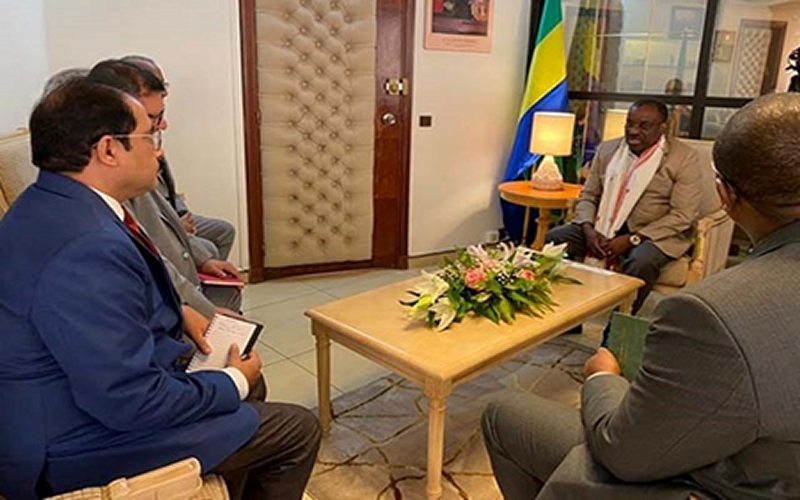 The Director of Exploration and Development of Oil India has announced that his oil group will carry out tests on the Lassa Field, near Lambarene in the province of Moyen-Ogooué. This was said during an audience hearing granted to Oil Indian Executive team by the Gabonese Minister of Petroleum on September 7, 2022,
"We have come to tell His Excellency, Mr. Minister of Oil and Gas that we are going to do intensive production tests to determine the commerciality of the production," Kumar Sharma said, after the hearing with the member of the government.
According to the director of exploration and development of Oil India's oil group, these tests will be carried out for a period of six months to a year. "The long-term tests that are envisaged today will allow us to position ourselves in order to determine whether or not to continue the development effort or rather to concentrate on exploration. So far there has been no appreciation and we could not really assess the marketability," said Vincent de Paul Massassa, Gabon's Oil Minister.
These tests are carried out as a prelude to the production of oil on this field. Because, if the tests are completed, "we will launch the drilling", on this oil field which was discovered in 2012, we learn. This will boost oil production in Gabon. The country plans to produce 10.99 million tonnes of oil in 2023 according to the forecasts contained in the macroeconomic and budgetary framework document for the period 2023-2025. That is an increase of 2.2%, compared to the forecasts of the 2022 amending finance law. In 2021, national production was 10.04 million metric tons.
Oil India is an Indian company specializing in oil exploration and production. It is present in several countries in Africa.