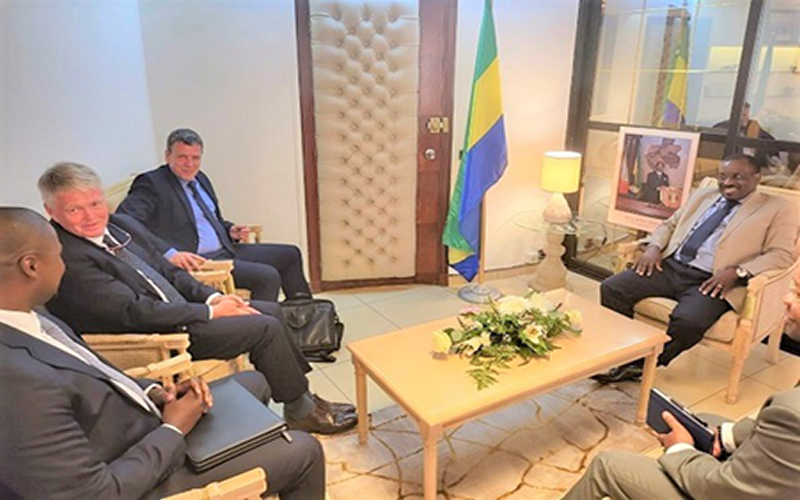 Panoro Energy ASA an international independent oil & gas company headquartered in London with production, exploration and development assets in Africa is to increase its oil production in Gabon. The Norwegian company Panoro Energy is investing in the drilling of six new wells, according to our media source New Gabon, this was disclosed after the audience granted by the Minister in charge of Hydrocarbons to oil company officials on April 26, 2022.
The campaigns include the drilling of four wells on Hibiscus and two wells on Ruche. According to the Ministry of Oil, oil infrastructure is currently under construction on these sites. Work will end next December and the first barrels are expected during the same period. "The six wells that will be put into production at the end of the year will allow Gabon to add 15,000 barrels to its daily production. Anything that arouses hope as to the objectives assigned to the hydrocarbons sector by the Transformation Acceleration Plan", explains the Ministry of Petroleum.
"We hope to continue this development, undertake and make major investments in the country ," said Richard Morton, technical director of Panoro Energy.
With the investments "granted by Panoro, we are dealing with additional reserves and above all with additional production which will boost the hydrocarbon sector in Gabon", declared Vincent de Paul Massassa, Minister of Petroleum.
But in addition to the oil sector, the Norwegian company plans to support Gabon in other sectors of activity. "We also want to diversify business partnerships. Norway is a country that is taking significant action on the climate. And so, we also hope to contribute in this regard  ", hopes Ghislain Boukoubi, general manager of the Gabonese subsidiary of Panoro Energy.
Panoro Energy is present in Gabon on two permits. Tinned operated in partnership with Vaalco and Dussafu with BW Energie. The company has been present in Gabon since 2008.