Honouring People, Projects, Partnerships and Innovations Advancing Nigeria's Energy Industry

The NOG Awards are recognised as a benchmark of excellence in the Nigerian energy industry. Forming part of the prestigious NNPC Gala Dinner in Abuja on 6 July 2022, the 21st NOG Awards will celebrate the individuals, teams, collaborations, partnerships and innovations driving Nigeria's energy industry transformation.
The NOG Awards 2022 are now officially launched and we invite you to nominate people, companies or projects that have demonstrated outstanding commitment to advancing the oil, gas and energy landscape across West Africa.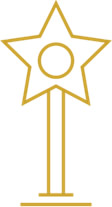 H.E. DR ALIRIO PARRA LIFETIME ACHIEVEMENT AWARD The H.E. Dr Alirio Parra Lifetime Achievement Award is the highest recognition award presented to an individual or organisation that has made notable contributions to the development of Nigeria's oil and gas industry.
INDIGENOUS COMPANY OF THE YEAR AWARD The Indigenous Company of the Year Award is awarded to a Nigerian company that has excelled themselves in the previous 12 months in such areas as innovation, activities, knowledge; leading to a positive change within the industry and shown itself to be a major player in any specific part of the oil and gas value chain.
NOG EXCELLENCE AWARD The NOG Excellence Award is awarded to a member of the Nigerian oil and gas value chain that has achieved project milestones, has made a positive commercial or technical contribution to the Nigerian oil and gas industry and has upheld exemplary standards in activities and initiatives over the last year.
NOG EQUALITY IN ENERGY AWARD This award recognises organisations that are leading the way in equality, diversity and inclusion.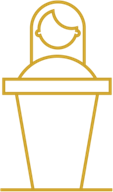 NOG WOMEN IN LEADERSHIP OF THE YEAR AWARD
This award recognises women in energy with proven leadership skills that foster growth and development within their sphere of influence.
NOG RISING STAR OF THE YEAR AWARD 
This award recognises an individual who has excelled in the Nigerian energy industry and demonstrated the potential of being a future leader.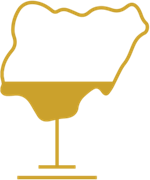 NIGERIAN CONTENT CONTRIBUTION AWARD
The Nigerian Content Contribution Award is awarded to a stakeholder within the Nigerian oil and gas industry who continues to implement strategies and initiatives in-line with the fundamental policy initiatives of the NOGICD Act through:
Value creation or addition to the Nigerian economy
Development of capacity
Utilisation of Nigerian human, material resources and services

Unique opportunity to have you and your organisations' accomplishments recognised and peer reviewed by an industry-led panel.
Raise your personal brand and company's profile at West Africa's leading energy event.
Rub shoulders, be seen and network with the industry's leading lights and forward thinking individuals recognised by the energy industry.

EXHIBITION
Becoming an exhibitor of NOG 2022 provides you with the ideal platform to position your business as an industry leader and to showcase your brand, products and services to the key players across the energy value chain.
SPONSORSHIP  
Our tailor-made sponsorship, branding and advertising packages will enable your company to raise its corporate profile, showcase its solutions, products and services, build business-to-business partnerships and gain access to key new prospects and projects.
For sponsorship and exhibition opportunities please contact:
Odiri Umusu
Sales Director – Nigeria
M: +44 7593 441 500 | M: +234 813 893 8564
or email nogenq@dmgevents.com
Get the Latest Updates #NOGEvent
Join our Linkedin group that has over 4500 followers
dmg Nigeria events, Alfaco House, Plot E, Ikosi Road, Oregun Industrial Estate, Lagos, NigeriaUnsubscribeManage preferences