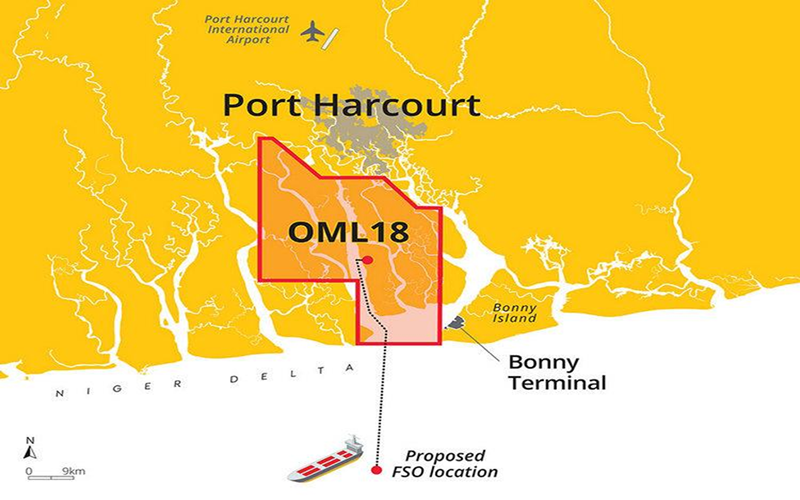 San Leon, the independent oil and gas production, development and exploration company focused on Nigeria, is pleased to provide the following update on the proposed reorganisation to consolidate Midwestern Oil and Gas Company Limited's ("Midwestern") holding in the Company and Midwestern Leon Petroleum Limited ("MLPL") into a single holding in the Company (the "Potential Transaction"). The Potential Transaction also includes, inter alia, proposed further debt and equity investments to be made by San Leon in Energy Link Infrastructure (Malta) Limited ("ELI").
San Leon has been informed that Eroton Exploration and Production Company Limited ("Eroton"), in which San Leon currently has an indirect 39.2% economic interest, has signed a non-binding term sheet with Africa Import Export Bank ("Afrexim") for a prospective US$750,000,000 senior secured reserve-based lending facility. The purpose of the proposed facility, in addition to refinancing Eroton's current senior bank debt (of approximately US$196 million), is to provide funding which will be used by Eroton to acquire an additional 18% interest in OML 18 from two of the other partners in OML 18, subject to agreeing documentation and relevant consents, thereby taking Eroton's interest in OML 18 to 45% (the "Proposed Eroton Transaction"). Eroton is also the operator of OML 18.
San Leon currently has a 40% equity interest in MLPL with the remaining interest in MLPL being owned by Midwestern. MLPL has a 100% equity investment in Martwestern Energy Limited ("Martwestern"), which in turn has a 98% economic interest in Eroton.
As part of the Potential Transaction San Leon would increase its indirect economic interest in Eroton from 39.2% to 98% and, following completion of the Proposed Eroton Transaction, San Leon's indirect economic interest in OML 18 would increase from the current 10.58% to 44.1%. Given that the Proposed Eroton Transaction is to be financed through a debt facility, it is not expected that the consideration payable under the Potential Transaction (being an issue of new shares in the Company to Midwestern), will be impacted. As previously announced, it is expected that, inter alia, as part of the Potential Transaction, the amounts currently owed to San Leon by MLPL (pursuant to the loan notes) will be eliminated.