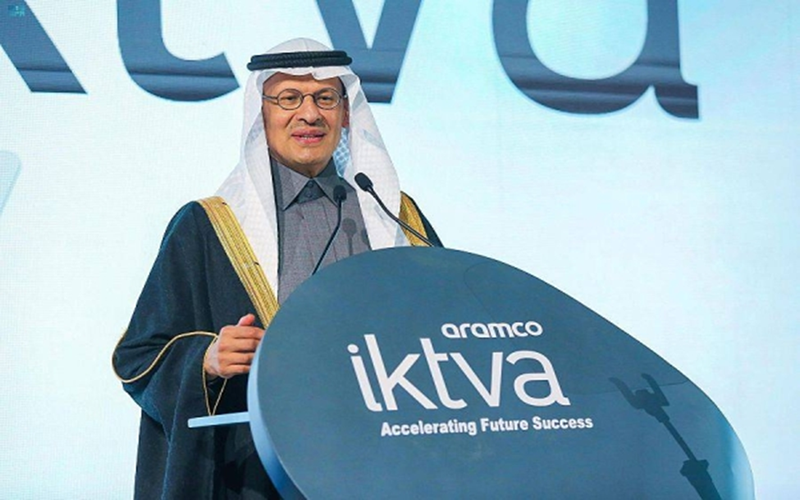 Saudi Arabia's Energy Minister Prince Abdulaziz Bin Salman has at the seventh edition Aramco's iktva exhibition 2023 called on for the both International Oil Companies and National Oil Companies to move their headquarters to Dhahran where the Saudi Arabia national oil company the Saudi Aramco is situated. According to the Prince Abdulaziz, this will serve a synergy in the energy localisation program in partnership with various governmental and private entities.
Energy localisation programs in the Kingdom have enabled many international partners to cooperate in launching more than 200 manufacturing facilities, he noted.
Also during his speech at the event, Saudi Arabia's Energy Minister Prince Abdulaziz Bin Salman reiterated the country unalloyed support in global net – zero energy pursuit which he highlighted by revealing the country recent gas project .
"We in the Kingdom aim to increase oil and gas production, and we plan to export hydrogen," the minister noted,
He revealed that Saudi Arabia is working to increase the gas production by 60%. Work is under way to add 4,000 kilometers to gas lines.
He added that it is also planning to produce hydrogen and secure green and blue clean hydrogen, and then export it to the world as Saudi Arabia's investments plans to rely on clean energy exceeds SR1 trillion by 2030.

This will also be alongside with expanding and modernizing the energy transmission and distribution network by adding 66,000 kilometers from new transmission networks, and 290,000 kilometers of distribution network.

He also referred to Saudi Arabia's keenness on gender equality in various fields, stressing that there are more than 600 young women currently working in the Ministry of Energy and 6 young women working in the Ministry as leaders.