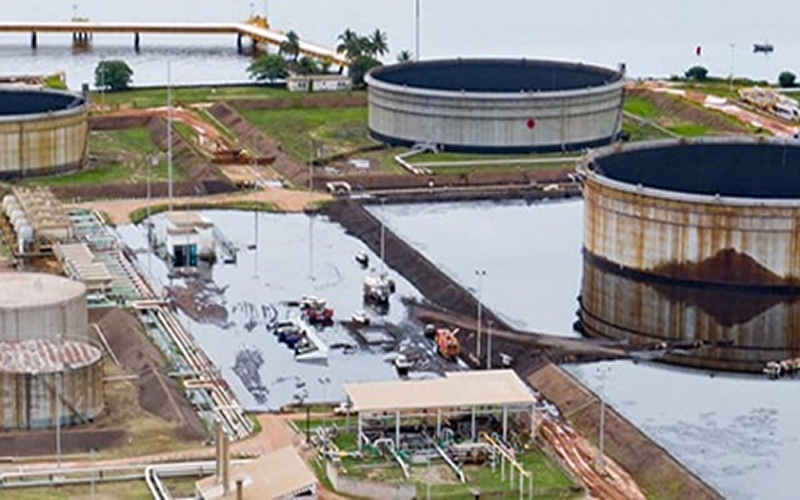 From May 4 to 6, Andrew Gwodog, Managing Director of the reinsurance company SCG-Ré, led a delegation of insurers to Port-Gentil following the incident at the oil terminal of Cap Lopez, owned by Perenco. This company is insured by Sanlam Gabon and reinsured with SCG-Ré, the national reinsurer.
"  Committed to more than 47.75% of this risk with our partners, we have made a technical update on this incident, in order to know the causes, the extent of the damage as well as the consequences for Perenco, the oil producers, the populations, the Gabonese economy and the environment  ", affirms Andrew Gwodog. And to add: " All this information will allow the SCG-Ré to open a claim file and to investigate it as soon as possible  ".
Also, during this visit, the insurers discussed safeguard and recovery measures for the terminal, the maintenance conditions for the ferries, the parties involved and the prospects for a normal resumption of activity at Cap Lopez. Finally, these insurers reassured Perenco of their solidarity and encouraged it to take all "appropriate" measures to limit the material, environmental and economic consequences of this incident.
Following the incident at the oil terminal at Cap Lopez, near Port-Gentil (Ogooué Maritime province) on April 28, the general manager of Perenco Gabon, Adrien Broche, provided some explanations the next day. "  Yesterday morning, April 28, 2022 at 11 a.m., a leak was detected on the terminal's R17 tray. At the time of the leak, the tank contained 50,000 m3 of crude oil awaiting loading for export. Although the pumping was immediately initiated by the teams, the leak amplified and the oil spilled into the retention tanks provided for this purpose  ," explained Adrien Broche. Faced with the incident, all the personnel were assembled and evacuated, then the terminal was shut down, and crude reception, storage and shipping operations were suspended.