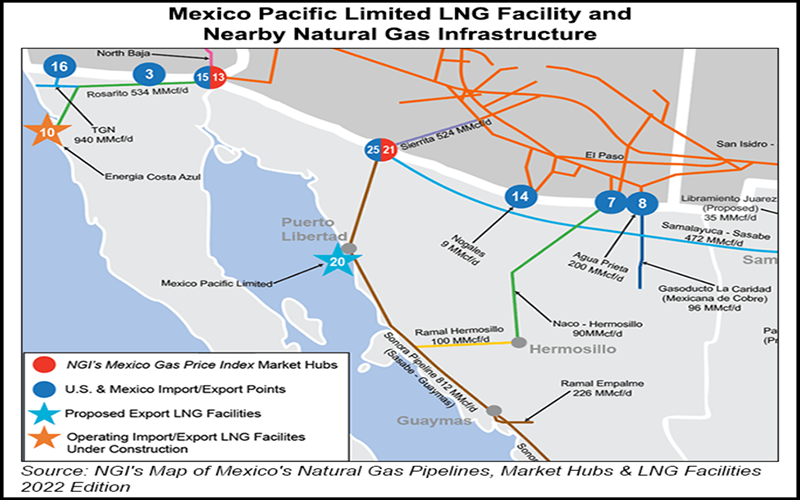 Shell Eastern Trading (Pte) Ltd (Shell) and a subsidiary of Mexico Pacific Limited (Mexico Pacific) announced today they have signed a sales and purchase agreement for Shell to offtake 2.6 million tonnes per year (MTPA) of liquefied natural gas (LNG) from the first two trains of Mexico Pacific's anchor LNG export facility located in Puerto Libertad, Sonora, Mexico.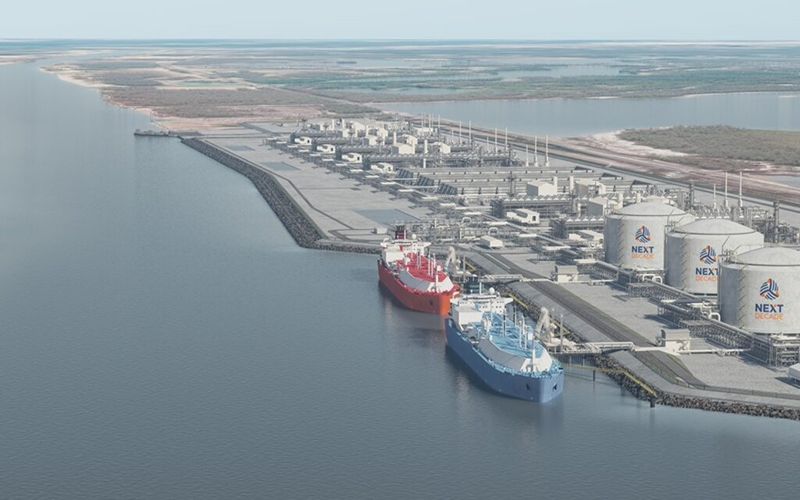 Under the sales and purchase agreement, Shell will purchase LNG on a free on-board basis over a term of 20 years. When fully operational, the facility will have three trains and a combined capacity of 14.1 MTPA. The facility is expected to commence commercial operations in 2026.
"We are delighted to welcome Shell as a foundation customer at our anchor LNG facility", said Douglas Shanda, President and Chief Executive Officer of Mexico Pacific. "Their recognition of the advantages our location offers, including access to low-cost Permian gas, avoidance of the Panama Canal to ensure a shorter shipping distance to Asia, and lower landed pricing, demonstrates the value of West Coast North American LNG. We are equally delighted that Shell has chosen to work with us as we continue to pursue LNG production growth to meet increasing energy security needs."
"Energy security remains paramount for the world. The demand for LNG is set to continue to rise with further LNG required to ensure security of supply and progress the energy transition," said Steve Hill, Executive Vice President of Energy Marketing at Shell. "We look forward to continuing to work with Mexico Pacific as they advance to bring more LNG online."
March 9, 2020, Mexico Pacific Limited LLC (MPL), a North American LNG export project based on the West Coast of Mexico, announced today that it has awarded a Front End Engineering Design (FEED) contract to Technip USA representing one of the final milestones to moving the project into construction and operation.
Upon its completion, MPL will be the leading West Coast LNG export facility in North America, offering partners in Asia lower cost, geographic diversity and supply chain resiliency. The combination of the shorter shipping distance to Asia from its west coast location and its access to low-cost US gas allows the project to deliver some of the lowest landed cost LNG into Asia.