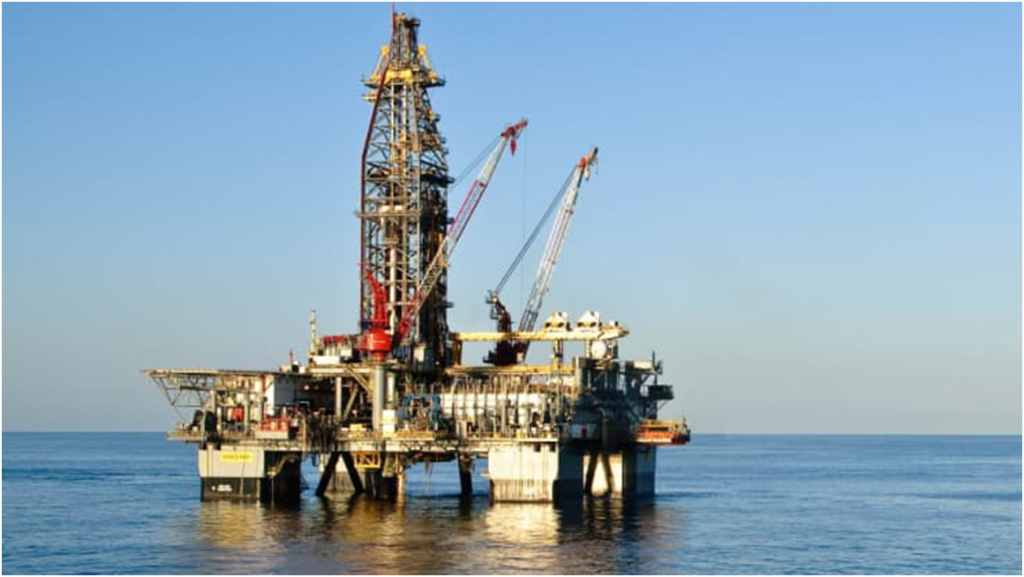 The rigs have been renamed Deimos and Phobos, presumably in homage to the Martian moons.
Starship is the enormous rocket that SpaceX is developing to meet Musk's goal of launching cargo and as many as 100 people at a time on missions to the moon and Mars.
The rocket is SpaceX top priority with SpaceX flying its most recent prototype on to its highest altitude yet during a test flight in December.The Starship prototype launched to about 40,000 feet in altitude and completed several development objectives, despite exploding on impact when it attempted to land.
Public records show that Valaris "ultra-deepwater semi-submersible" oil rigs 8500 and 8501 were sold for $3.5 million each. Valaris, headquartered in Houston, Texas and the world's largest owner of offshore oil rigs, filed for Chapter 11 bankruptcy in August as it sought to lighten a heavy debt load.
The pair of rigs was purchased in July 2020 by limited liability corporation Lone Star Mineral Development, according to public records. Lone Star Mineral Development was incorporated in June 2020 and registered in the name of SpaceX CFO Bret Johnsen.
SpaceX's purchase and work on the oil rigs was first identified by reporters for NASA Spaceflight a space-focused website.
The company did not respond to a CNBC request for comment.
Musk, shortly before Lone Star Mineral Development was incorporated, explained in a tweet that SpaceX plans to build "floating, superheavy-class spaceports for Mars, moon & hypersonic travel around Earth."
SpaceX has been publicly hiring for offshore operations positions since last year, when the company posted that it was building "a team of engineers and technicians to design and build an operational offshore rocket launch facility."
Additionally, at the time of publishing there were two temporary offshore positions currently available in Brownsville, Texas on the company's career website. One of those two positions is for an electrician, and asks that candidates be able to "install enhancements and major upgrades to offshore vessel electrical systems."