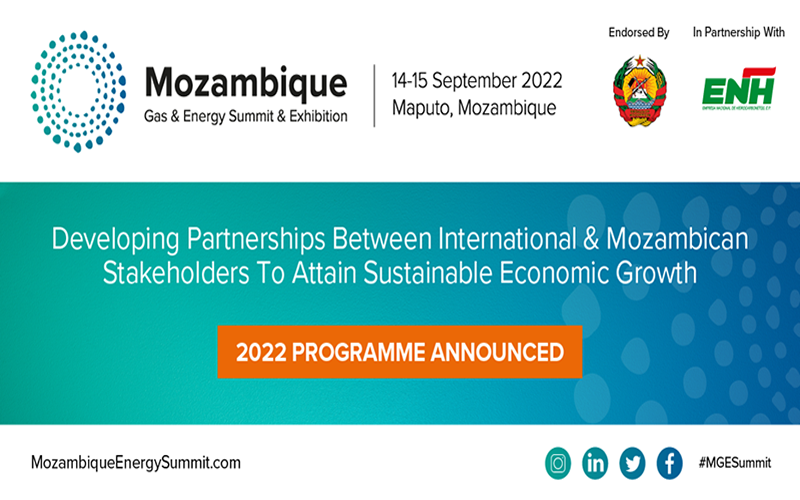 The 7th Mozambique Gas & Energy Summit & Exhibition, which is officially endorsed by the Ministry of Mineral Resources and Energy Mozambique (MIREME) and co-organised in partnership with ENH, will take place in-person from 14 – 15 September 2022 at the Joaquim Chissano International Conference Center in Maputo.

The Summit is the perfect opportunity for Governments, Operators, IOCs, EPCs, and SMEs to reassess the constantly evolving energy landscape and explore ideas and approaches that will ensure long-term future success for Mozambique and its citizens within the global energy community.

Download the Event Brochure today to view the 2022 Programme that will discourse critical topics including Coral updates, Cabo Delgado reconstruction plan, the national industrialization strategy and clean energy projects due to come on stream at pace. In addition, longstanding topics on Local Content, women empowerment, and community projects will also be prominent.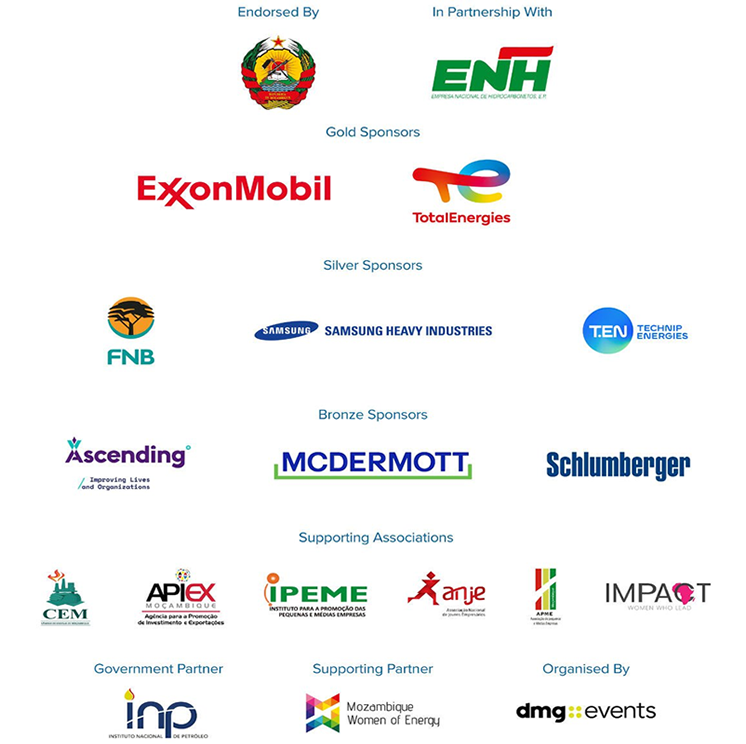 For speaking or programme enquiries please contact:
For sponsorship, exhibition or attending enquiries, please contact:
  Tiago Marques
Head of Content – Africa
T: +44 751 375 844
Jason Adjalo
Commercial Director
T: +44 208 078 1785
Alex Pople
Senior Commercial Manager
T: +44 208 0780 779