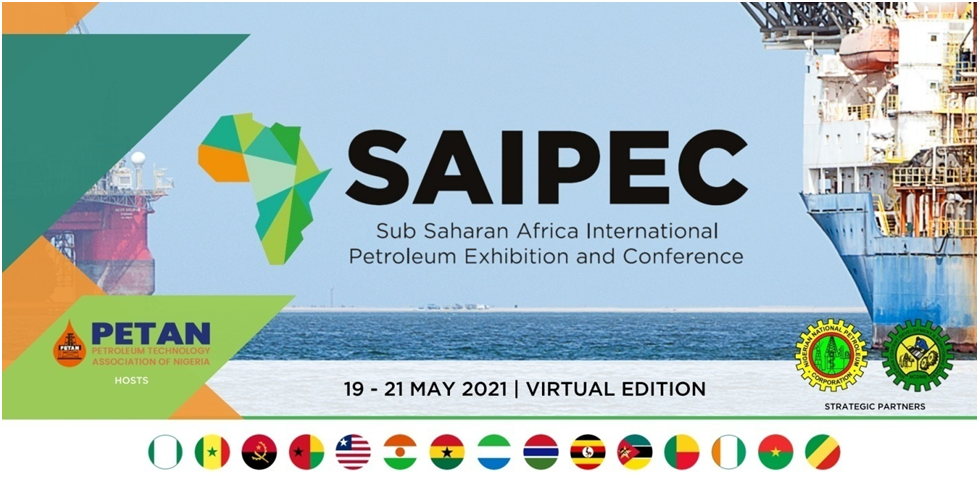 It is with great pleasure that the organising committee is able to confirm that the Sub Saharan International Petroleum Exhibition and Conference (SAIPEC) will return this year on 19-21 May as a virtual conference and exhibition

The SAIPEC committee has taken this decision after due consideration of all the concerns; primarily the safety and well-being of SAIPEC's sponsors, exhibitors, delegates and visitors.

SAIPEC is a pivotal platform for the whole region and will continue to serve the oil and gas community as a virtual event
Ensuring you remains present and active with your clients and partners during these current times has never been more imperative. The 5th Sub Saharan Africa International Petroleum Exhibition and Conference, is the largest gathering of the oil and gas value chain across Sub Saharan Africa, enabling all participants to develop business, strengthen and nurture partnerships and build collaboration for a prosperous future throughout the continent.
View SAIPEC 2020 Highlights Video
As we enter a new era during volatile oil prices and pandemics, ever more attention is being given to local content, technology, innovation, transformation and long term sustainability. All of these characteristics need embedding and are discussed at SAIPEC, ensuring companies thrive and adapt in years to come, creating resilience to all future challenges.

With over 60% of exhibition space rebooked onsite at the 2020 event attracting participation from more than 120 exhibitors from 40 countries and almost 4000 visitors, SAIPEC's committee is delighted to announce the 5th SAIPEC will take place between 19-21 May 2021.

Read further testimonials and full SAIPEC 2020 post show report
Take your place on the SAIPEC stage
Take advantage of a full bespoke marketing solution, culminating in branding, webinars, business development, thought leadership, pre-event marketing promotion and presence at Sub Saharan Africa's largest gathering of oil and gas professionals.

SAIPEC is a sell-out event, book you're your package now by contacting the committee below
Adejumoke Oyedun
T: +234 80 3725 5190
E: adejumoke.oyedun@petan.org

Paul Gilbert
T: +44 7850 025295
E: pagilbert@gep-events.com
SPONSORS AND PARTNERS 2020