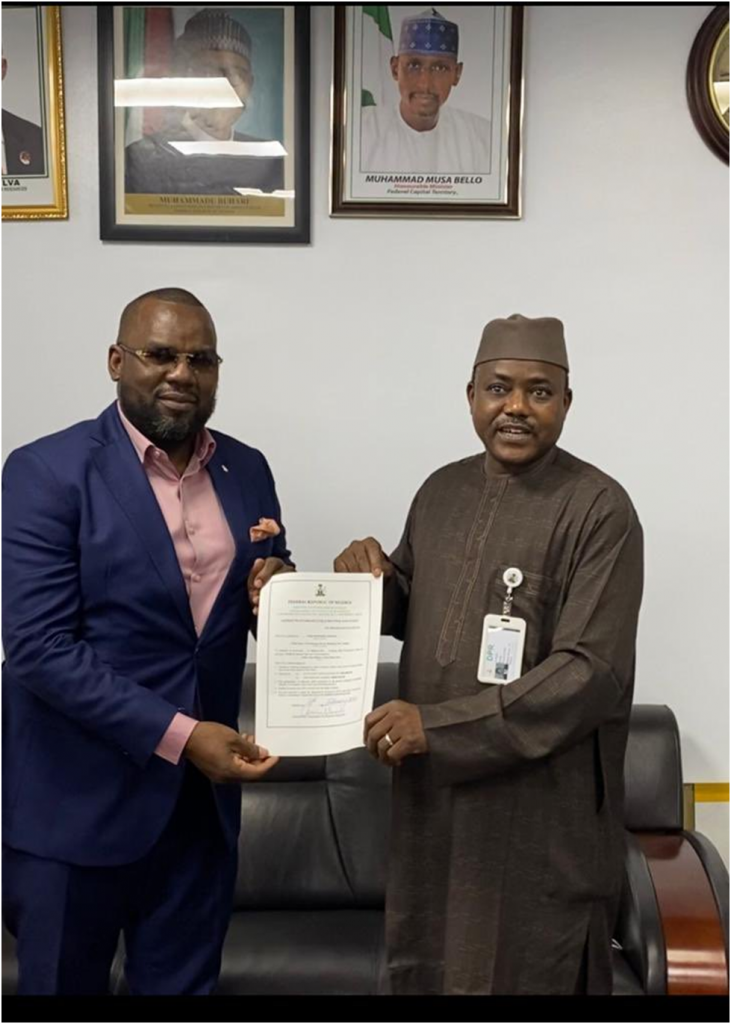 The Nigeria government resilient commitment pursuit to effect maximum utilization of its nation's abundant natural gas is evidently coming to the fore. The recent and major gas investment stride is the award of License to Establish (LTE) for the first Floating LNG production plant issued to an indigenous company UTM Offshore Limited by the Director/CEO Department of Petroleum Resources Engr. Sarki Auwalu.
This laudable project has been seen by many as major economic development to the country now that corona virus pandemic is adversely affected global oil and gas investment opportunities.
The Nigerian first floating Liquefied Natural Gas (LNG) production plant according to the Managing Director of The Company will process 176MMcfd natural gas and condensate. And will get its feed from the existing pipelines own by its partners.
Templars is Project Counsel advising UTM on the development and financing a 1.2 Million TPA floating liquefied natural gas facility and the LTE issued by petroleum sector regulator, the Department of Petroleum Resources (DPR). The plant would have a capacity to process 176 million standard cubic feet per day of natural gas and condensate with natural gas feedstock from Oil Mining Lease 104.
Dayo Okusami said ''we are pleased to have been part of this significant milestone for our client, UTM offshore. It has been hard work securing the first FLNG license to be issued in Nigeria and the hard work will continue until completion of the project which will contribute to the actualization of the zero flare policy of the Nigerian Government as well as increasing Nigeria's LNG production capacity. TEMPLARS continues to be involved in the largest, most complex and first to market projects in Nigeria and we are honored that UTM have trusted us to advise them on this monumental endeavor. ''
OML 104 (Yoho Field)
The Yoho field project lies in Oil Mining Lease (OML) 104, offshore Nigeria on shallow-water and has estimated reserves of 400 million bbls of oil. Yoho facilities will develop discoveries in both Yoho and Awawa reservoirs in water 200-300 ft. deep. Yoho serves as a hub for the future development of other OML 104 petroleum resources. The completed project incurred a cost of approximately $1.3bn and recovered an estimated 0.44 billion barrels of oil from the Yoho and Awawa reservoirs. These reservoirs lie in a water depth of between 200ft and 300ft.
ExxonMobil employed a temporary FSO vessel as the basis for the initial stages of the development. This was used as an early Yoho production system (EPS), ensuring that the first oil from Yoho came on stream almost two years ahead of full-field start-up. Production through the FSO reached over 90,000 barrels of oil a day. This marked the first deployment using an EPS system in West Africa. The FSO was operated by Esso Deepwater, an ExxonMobil subsidiary.
The full-field development involved 33 wells over wellhead platforms, a central production platform and a living quarters platform as well as an FSO vessel to replace the EPS. Full-field start-up was scheduled for late 2004, but started in January 2006 with around 150,000 barrels of oil per day (bopd) generated'.
The Nigerian government holds 60% interest in the Yoho JV, through NNPC, and operator MPN holds the remaining 40%.Yoho field is due to move into a blow down phase removing reinjected gas that was used for enhanced oil recovery in the coming few years as crude output from the depleting resource slows and the injected gas is expected to be utilized owing to essential purpose of natural gas as a major source greener energy in Nigeria owing to it abundant nature. It commercialised through liquefaction process is great investment opportunity for country in course of its economic growth.
UTM FLNG PROJECT
The UTM FLNG unit will have the capacity to process around 176mn ft³/d of gas from Yoho, Templar noted, which would be sufficient to produce about 1-2 standard-sized LNG cargoes a month. Gas reinjection is one method of enhanced oil recovery in oil wells, compensating for reduced production due to reservoir depletion. Reinjection increases the reservoir pressure, thus restoring the desired level of production and stimulating the recovery of additional crude oil. The injected compressed under pressure to push up the trapped oil. At exhaustion of the oil, the reinjected gas is now recovered for commercial  use.
UTM FLNG unit source is not yet disclosed by company and the date for the commencement of the project is still undisclosed. There are few FLNG units open in the next few years for new employment within the global LNG market, with most purpose-built for specific extraction and commercialisation projects.