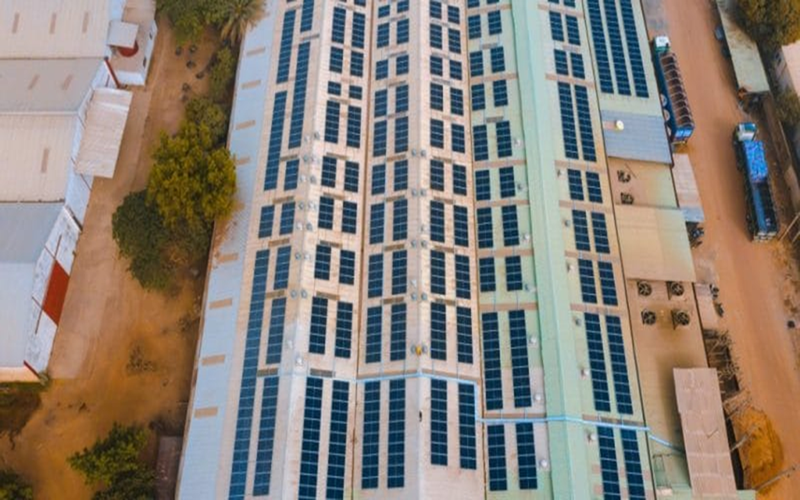 Solar energy provider westa.solar is taking on €1.5 million in mezzanine debt to expand its business in Nigeria. The company, which is very active with commercial and industrial (C&I) customers, obtained its loan from the African and Austrian Investment Fund for SMEs (AAIF).
As its business grows remarkably, solar energy provider westa.solar is getting a mezzanine loan of €1.5 million. This debt was taken out with the Austrian Development Bank (OeEB). The resources for this financing come from the Investment Fund for African and Austrian SMEs (AAIF), which was set up by the Austrian Ministry of Finance and is managed by the OeEB.
With this funding, westa.solar intends to accelerate its activities in Nigeria. In the West African country, the Lagos-based company finances and installs solar photovoltaic power plants for commercial and industrial (C&I) customers. Westa.solar is a joint venture between solar home systems provider Oolu Solar and RP Global, a renewable energy investment company.
The company, led locally by Kolawole Akinboye, is already well established in Nigeria with numerous commercial and industrial projects. In fact, on the heels of its OeEB loan, the company is announcing the commissioning of a solar photovoltaic system for a factory owned by Sacvin Nigeria, a producer of polyvinyl chloride (PVC) pipes for electrical systems and water pipes.
The solar plant that powers its factory in Kano in northern Nigeria has a capacity of 350 kWp. westa.solar, which has signed a power purchase agreement (PPA) with Sacvin Nigeria, plans to expand the capacity of this rooftop solar system to 1 MWp by the end of 2022. The solar plant "is expected to save Sacvin more than 600 million Nigerian naira ($1.44 million) over the next 15 years and support its long-term growth ambitions," says Kolawole Akinboye.