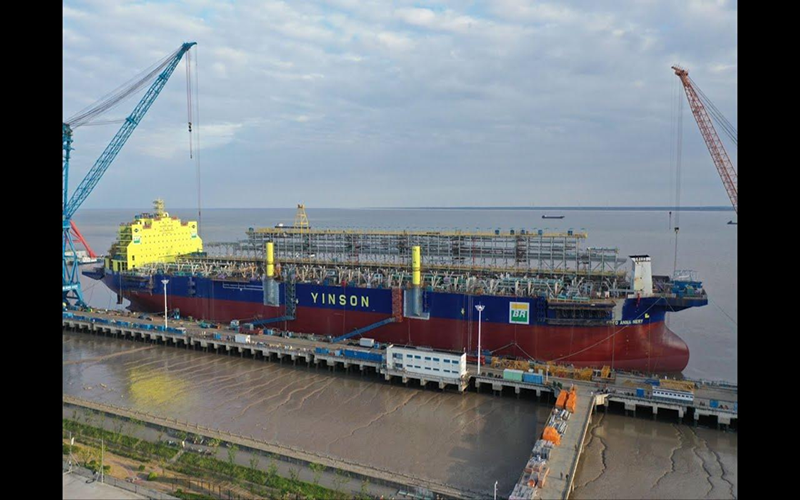 Yinson has revealed that the FPSO Anna Nery project is still on track with over 10.5 million manhours without any Lost Time Injuries (LTIs) thus far. Upon completion of repair and life extension works at CoscoChangxing, the vessel has recently moved to CoscoQidong where topside module integration and testing have commenced.
 Despite the challenges brought about by the Covid-19 pandemic, the team has performed well. We would like to thank our client Petrobras our contractors, and subcontractors for their continuous support. With our eyes fixed on the goal ahead,
'we look forward to progress towards completion in 2023. We have prepared a remarkable video showcasing the ongoing progress of the project thus far.A Big pat on the back to the project team for this great work and for making this achievement possible. We look forward to the upcoming milestones and wish the project team a smooth sailing progress ahead." Yinson revealed.