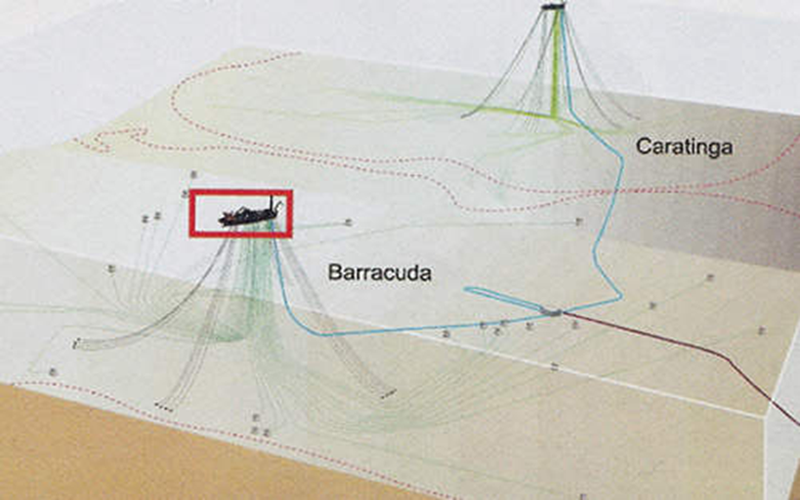 Zenith Energyan international independent oil & gas company with production, exploration and development assets in Africa and Italy, has agreed an extension to the Option Agreement with Noble Hill-Network Limited (NHNL), announced on November 29, 2021, for the purchase of a 42% (forty-two percent) interest in the share capital of NHNL.
NHNL is a private Nigerian oil and gas company and the registered sole, 100% holder of a Risk Service Contract (RSC) for the development of the North-West Corner of OML 141 in Nigeria, defined as the Risk Service Contract Area (RSCA). The RSCA covers 105 square kilometres of the Coastal Swamp Region of the Niger Delta and contains the potentially highly productive Barracuda and Elepa South oilfields, with an estimated 232.7 million barrels of discovered oil (Degeconek 2019 CPR), as well as one prospective field with substantial gas and condensate prospective reserves.
The Company has been informed by NHNL that it has recently been served with a vexatious injunction from a third-party in respect of an alleged claim in holding a majority interest in NHNL. Zenith has been advised that the claims underlying the injunction are unsubstantiated, thereby having no impact on the legal standing of the Option, and that NHNL anticipates that the injunction will be dismissed by the Nigerian courts in due course. Following the Extension, the Option will now expire on March 1, 2022.

"We are pleased to have agreed an extension in respect of the Option Agreement with NHNL for what represents a very attractive opportunity to benefit from the significant production potential of the Barracuda and Elepa South oilfields in Nigeria.

The Company shall continue to perform its due diligence exercise to fully evaluate the comprehensive legal, technical, and commercial elements of the potential transaction.
I look forward to updating our shareholders on our progress in due course,"Andrea Cattaneo, Chief Executive Officer of Zenith, commented.