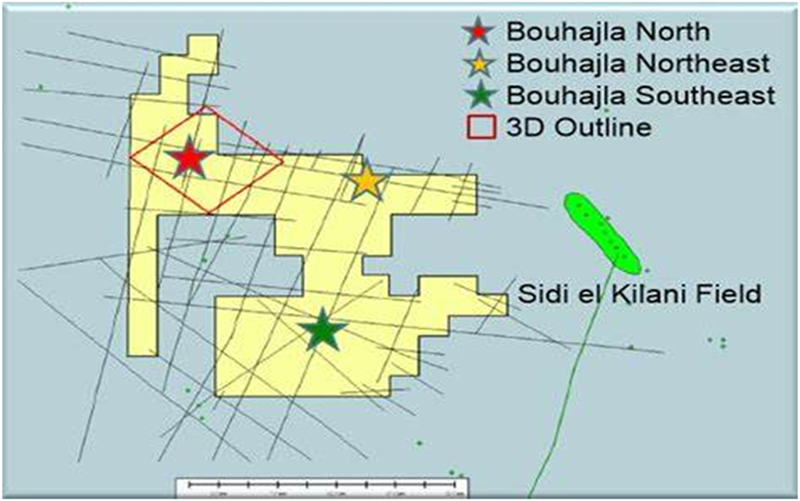 Zenith Energy, the listed international oil & gas production company focused on pursuing African development opportunities, has announced that its wholly owned subsidiary Zenith Energy Netherlands B.V. has signed an extension agreement of the longstop date in respect of the conditional sale and purchase agreement it signed with KUFPEC (Tunisia) Limited, a 100% subsidiary of Kuwait Foreign Petroleum Exploration Company K.S.C.C, a subsidiary of the State of Kuwait's national oil company, for a participation in, inter alia, the North Kairouan permit and the Sidi El Kilani Concession For reference, signing of the SPA was announced to the market on April 20, 2020.
KUFPEC holds an undivided 22.5% interest in the Tunisian Acquisition, together with 25 Class B shares in Compagnie Tuniso-Koweito-Chinoise de Pétrole (CTKCP), the operator, representing 25% of the issued share capital of the company.
Completion of the SPA remains conditional on a favourable opinion being granted by the Comité Consultatif des Hydrocarbures of the Republic of Tunisia and the approval of the Tunisian State represented by the Ministry of Industry and Energy in respect of the transfer of KUFPEC's right, title and interest in and under the SLK Concession to Zenith Netherlands ("Completion").
The new longstop date for Completion of the SPA is October 31, 2021.
…….To resumes Drilling activities in Robbana, onshore Tunisia
Zenith Energy said that it is in the process of finalising plans to commence drilling activities in the recently acquired Robbana concession in onshore Tunisia.
Drilling of Robbana-3 well ("ROB-3")
The Company intends to drill ROB-3, an infill vertical well, in the proximity of the producing Robbana-1 well ("ROB-1"), to a total depth of approximately 2,400 metres.
ROB-3 will target two proven hydrocarbon-bearing reservoirs in the Cretaceous Upper Meloussi sandstone formation, from which successful production has been achieved from ROB-1 for many years.
A production of approximately 100-150 barrels of oil per day is expected in the event of a successful drilling operation.
Robbana currently produces approximately 25 barrels of oil per day from ROB-1.
The Company's newly appointed technical team in Tunisia is currently reviewing a drilling programme inherited from the previous operator with a view to shortly finalising this with certain adjustments being made.
Zenith is pleased to report that it believes the long-lead items required for the drilling of ROB-3 have previously been acquired and are already on location. This equipment is currently being inspected and evaluations are being made to ensure that all of the necessary equipment is available and meets the required quality and safety standards.
In the event that confirmation is obtained that the required long-lead items are all on location and meet the required standards, the Company is in advanced negotiations with a number of local drilling contractors for the identification of a suitable drilling rig.
Drilling operations are expected to take approximately 60 days from beginning to end, with a total budget of approximately US$1.5 million being allocated.
The Company will provide a further update once the long-lead items have been fully examined and the drilling programme has been finalised.
"We are delighted to commence our operational journey in Tunisia with the drilling of a new well in our newly acquired assets, in which we progressively expect to make increasing investments as we seek to increase production against a very favourable backdrop of strong oil prices.
The fact that the required long-lead items for drilling ROB-3 might already be on location greatly assists us in terms of timeline as this will put us in a very good position towards beginning operations as early as July or August 2021.
I am pleased to confirm that we are fully funded for ROB-3 and we expect the increased production revenue to be obtained in the event of a successful result will further strengthen our cash position and fund additional development activities.
Our newly appointed team is also closely evaluating the El Bibane concession, where we also hold a 100 per cent working interest, and the potentially transformational well intervention to be performed in EBB-3.
I look forward to updating the market in due course on our progress in Tunisia, as well as other geographies in our portfolio where we expect to achieve material progress in due course," Andrea Cattaneo, Chief Executive Officer of Zenith, commented: