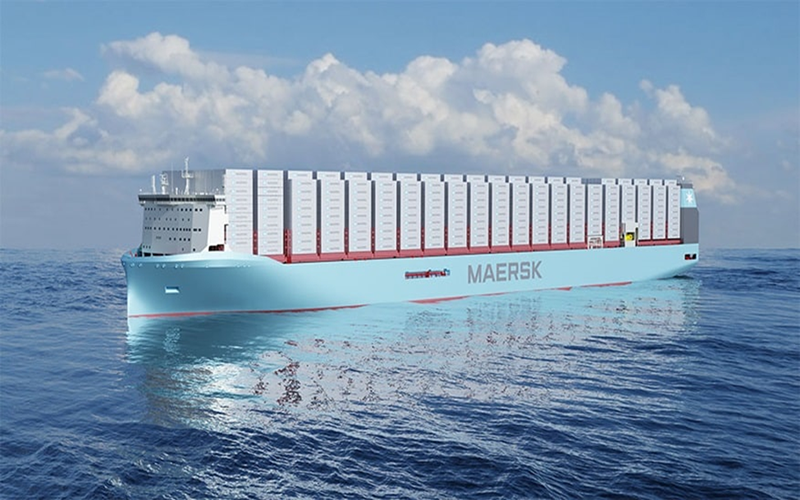 A.P. Møller Holding A/S (A.P. Moller Holding) today announces that it has entered into an agreement to acquire Maersk Supply Service A/S (Maersk Supply Service) from A.P Møller – Mærsk A/S (A.P. Moller – Maersk). The ambition is to establish a leading offshore marine company servicing the offshore wind industry by building on the solid and extensive capabilities and assets, which Maersk Supply Service today offers mainly to the offshore oil & gas industry.
In 2016, A.P. Moller – Maersk established a new strategy to become a focused transport and logistics company. Subsequently, new ownership solutions were pursued for Maersk Tankers, Maersk Oil & Gas, and Maersk Drilling. We are pleased that A.P. Moller – Maersk now has found a long-term ownership solution also for Maersk Supply Service.
Over the last years, A.P. Moller Holding has pursued several initiatives and investments to reduce carbon emissions and accelerate the transition to green energy. We have invested in recyclable plastics, wind turbines, cooling solutions, geothermal energy, and supported our companies' transition to green fuel in shipping.
Acquiring Maersk Supply Service and accelerating the transition from solely servicing the oil and gas energy sector to also serving the growing offshore renewable energy market, including offshore and floating wind, is a natural strategic priority for A.P. Moller Holding.
Martin Larsen, CFO at A.P. Moller Holding:
"The capabilities and vessels Maersk Supply Service have built over more than 50 years supporting the oil and gas energy industry are much needed within offshore renewable energy, especially in the wind industry. As new owners we will drive a transition of Maersk Supply Service to over time become a leading offshore marine company servicing the offshore wind industry. At the same time, we are pleased that this concludes the separation of energy related activities from A.P. Moller – Maersk as initiated in 2016."
Patrick Jany, CFO at A.P. Moller – Maersk:
"We are very pleased to see Maersk Supply Service will be able to continue to further develop new solutions for the green transition of the offshore sector under a new long-term ownership. This transaction validates the excellent work done by the team in the last years. At the same time it marks the completion of our initial decision to divest all energy related activities and focus on truly integrated logistics."